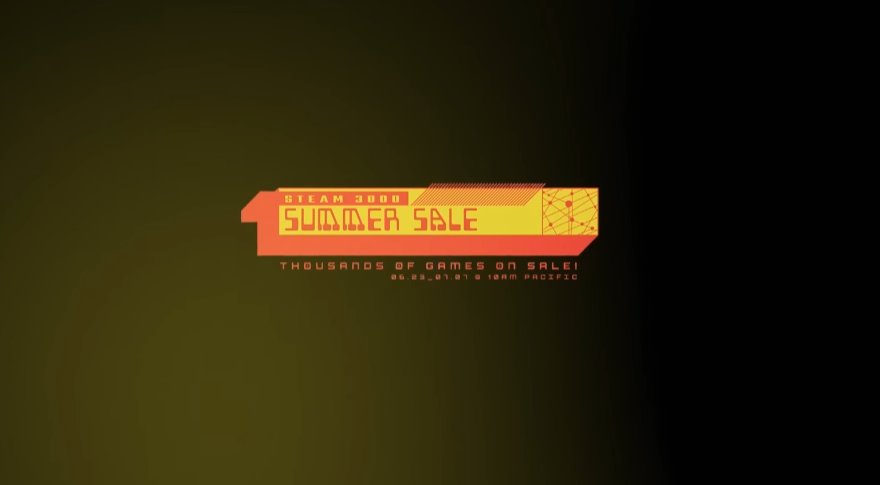 Maybe it's something to do with the fact that I'm getting older. Maybe it's something to do with the fact that I've had my pre-order fingers burned one time too many. These days though, I find myself far more resistant to purchasing games on a whim. I mean, once upon a time though I used to really go nuts with the Steam Summer Sale and would easily, on average, end up buying around a dozen heavily discounted titles (many of which I've still yet to actually get around to playing!).
If anything though, being (definitely) older and (probably) wiser, I think I'm just more patient these days. Rather than buying a game I want, I wait until it hits the price that's right for me (and especially so with many titles retailing at what I consider to be the truly ridiculous price point of £69.99+).
So, in something that might sound somewhat contradictory, I do really look forward to the next Steam Summer Sale, but for different reasons. Not because I'm planning to buy everything I think looks half decent, but because there are around 2-3 titles I've been lurking over for quite some time now that my itchy trigger finger has just been waiting to pull!
So, with this in mind, when will the Steam Summer Sale actually start?… – Well, following a video that Valve appears to have accidentally posted a little ahead of schedule, we have our answer! – The Steam Summer Sale 2022 will officially be starting on June 23rd.
So you basically have just under a week to attempt to hide your wallet (or purse!).
Steam Summer Sale 2022!
In a moderately unusual move, Valve has actually created a promotion video for this year's event. – Admittedly, not an entirely bad move as it does clearly offer them some publicity for the sale as well as giving people a sneak peek into what gaming titles might be set for some lofty discounts.
Given that this has been released too early though, clearly indicated by the fact that it was subsequently delisted (not, incidentally, before other people grabbed it themselves), we have ourselves a sneak preview into what titles are set to be a key feature of this event, and, on the whole, there's definitely some impressive names mentioned here. These include:
Ghostwire: Tokyo
Lego Star Wars: The Skywalker Saga
The Sims 4
V Rising
Red Dead Redemption 2
Total War: Warhammer III
God of War
Dying Light 2
Cyberpunk 2077
Forza Horizon 5
WWE 2K22
Core Keeper
What Do We Think?
Of the titles listed, we definitely have some huge names mentioned here. And better still, and on a purely personal level, two of them are on my 'want' list. So, on the whole, and presuming that this leak is proven accurate (which I have no doubt it will be), I'm set to have a good (and hopefully not too expensive) time here, and hopefully, you will too!
If your finances are a bit tight though, maybe try and hide your wallet for the next few weeks. The Steam Summer Sale is a very tempting mistress after all. It's a bit like taking a trip down those middle aisles in Aldi. Sometimes you go in just wanting a pint of milk and a loaf of bread and you end up coming out with a lawnmower, mini-fridge, and a brand new car washing kit!
What do you think though? Have you been anticipating a sale for any of these titles? If not, what are you hoping to see discounted in the Steam Summer Sale? – Let us know in the comments!