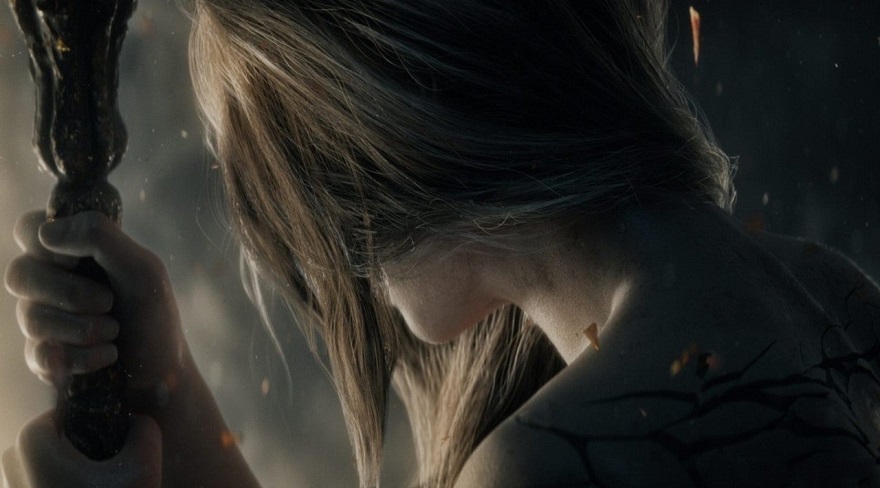 Like many Soulsbourne titles, Elden Ring has a pretty amazing soundtrack and one that certainly helps to build the overall haunting feeling of the world you traverse. – Ever since its release, however, many users have noticed that some of the 'songs' within the title seemingly include lyrics. While the presumption has always been that these are some form of Latin, however, Reddit user 'u/MAGISTER-ORGANI' (who is actually a Latin student) has come along to spoil the party! (joke!).
With only one exception (more on this shortly), all those supposed lyrics? Well, to quote Peppa Pig "they're talking nonsense!".
Elden Rings Lyrics? – Mostly Well-Sounding Gibberish!
At this point, you might recall that not long after Elden Ring's release, one song was confirmed to have Latin lyrics. Known as "Song of Lament' or 'Song of the Bats' (based on the hideous creates that sing in that beautiful voice) 'u/MAGISTER-ORGANI' has confirmed that it is indeed 100% Latin and the translation offered in the video below is pretty accurate translation. – For everything else though, nope, that's all just largely computer-generated vocal gibberish that sounded nice enough to use.
In other words, in terms of finding deep hidden meaning, you might as well listen to "I Am The Walrus" by The Beatles. – There is none!
"I contacted some music producers who worked in Elden Ring and they confirmed that 99% of the lyrics in the game are not in any language at all and don't mean anything.

Sadly a wave of fake news last week about 'translations' of Elden Ring Bosses song lyrics spread pretty fast. I talked to youtuber Vaati [Editor's note, a very popular YouTuber who covers Soulsborne lore] and (fortunately) he is aware those are fake translations. So be careful, let your ears know 99% of Elden Ring song lyrics are computer generated syllables created to simulate ancient languages songs."
Well… It Still Sounds Pretty Good!
The drive to find meaning behind the lyrics has, of course, been primarily because FromSoftware does so love to bury its lore deep within so many seemingly unimportant things. Despite the fact that many people have attempted to find meaning in the music where there is apparently none, however, it's still hard to deny that Elden Ring's soundtrack is still pretty amazing (the game's pretty awesome too!).
Admittedly though, I think I am still a little disappointed that there's not much going on here. I mean, I'd have perhaps enjoyed one song to perhaps be some kind of Latin-translated lament from one of the sound engineers complaining about having had a bit of a rough day!
You can, incidentally, check out the full Reddit post via the link here!
What do you think? – Let us know in the comments!