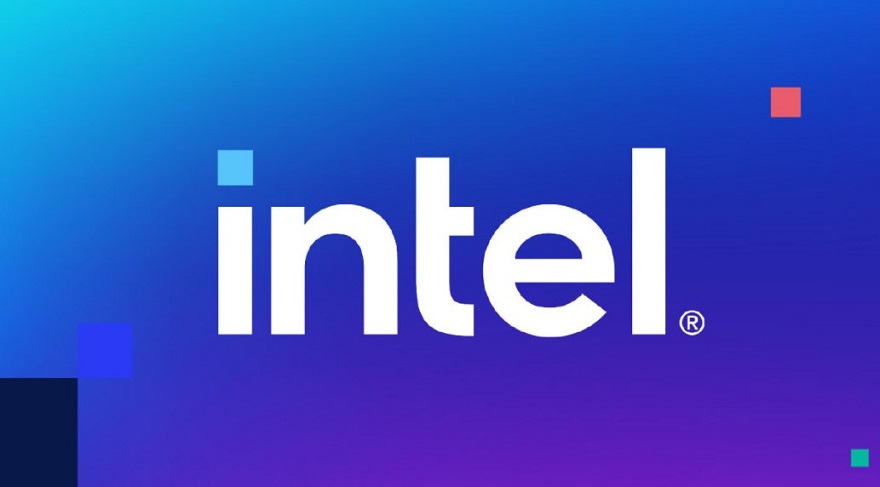 Earlier this week, Intel finally released its dedicated desktop A380 graphics card in China. Yes, admittedly, this was significantly later than most (including Intel) had expected. And more so, it is clearly a little frustrating that although released in this region, worldwide availability is still not anticipated for another 4-8 weeks. – Still, though, Intel Arc is now, officially, actually here… Well, there!
While Intel will, of course, release their own A380 'Founders Edition' models, however, it's been known for some time now that AIB partners do have the reference designs, and more so, custom models have been in development. To date though, we've yet to see any actual physical evidence of them!
Following the launch of a new website, however, we officially have our first look at a 'custom' Intel Arc A380 graphics card! – And for a first viewing, this actually looks pretty nice. The only downside is that while Arc is yet to hit Western shores, it's pretty much 99% guaranteed that this model will not form a part of it when they do!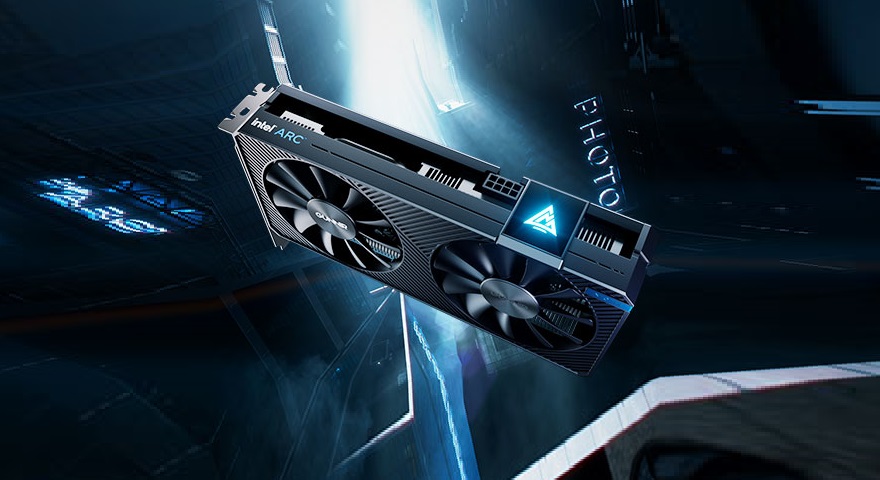 GUNNIR A380 Photon OC
The graphics card in question here comes from a Chinese manufacturer known as 'GUNNIR'.
Ever heard of them? If the answer is no, then don't feel bad as they have (nearly) always operated exclusively within the China/Asia region. – For more than a year, however, it seems that GUNNIR has had a close association with Intel and particularly so in regards to Arc Alchemist with many prototype models having leaked online from them over the last 12-18 months.
The GUNNIR A380 Photon OC, however, is no prototype. This is a finished and available-to-buy Intel Arc A380 graphics card that actually carries a pretty sleek and smart aesthetic. Albeit, one that is probably incredibly close to what Intel will actually do themselves. – In other words, it's probably more accurate to call this a reference model rather than a custom model.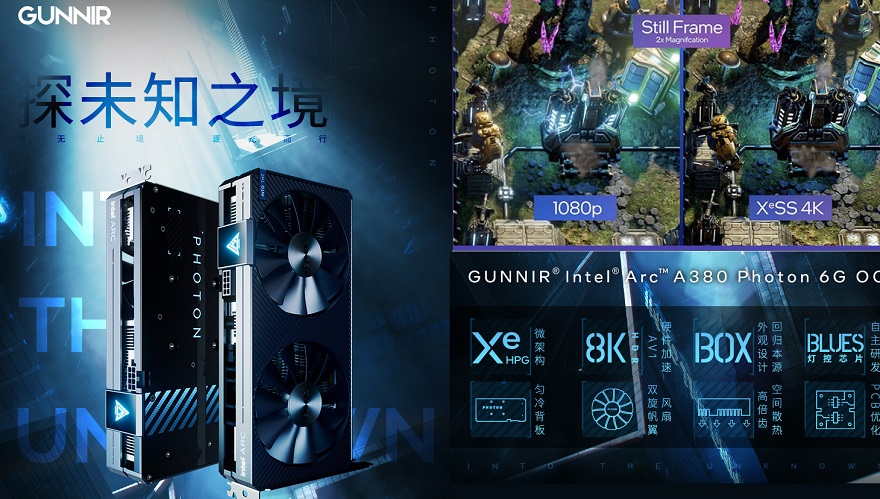 Specifications
What's perhaps most interesting from this leak is that it gives us one of our best looks yet at the A380's specifications. – Now, of course, clock speeds may vary between this and Intel 'FE' models, overall though, while we're clearly not looking at a powerhouse here (both in literal (92W) or metaphorical gaming performance terms). It does, however, and once again, seem that the A380 is very firmly taking on the entry-level 1080p resolution gaming market with a solid level of performance being suggested (by what I can make out of the images on the official website which, unfortunately, have not been translated into English).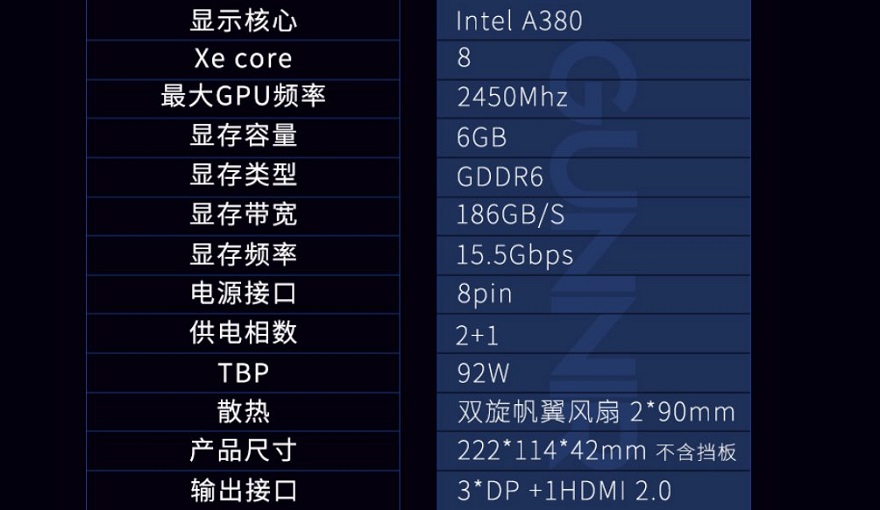 Can the Intel A380 Be A Success?
With an expected retail price tag of circa $150 (possibly slightly more for custom models) against a lot of expectations, the Intel A380 might actually find some success on the market. – Yes, we all want nice and fast graphics cards, but we're often limited as to what's both currently available, and, of course, what we can actually afford.
We've said before that the timing for Intel here might be more than a little problematic. If the A380 (and other subsequent Arc graphics cards) do arrive at around the expected Western release of around August this year, this only really gives them 1-2 months on the market before AMD and Nvidia come to blow them away with their own next-gen GPU models.
For these more entry-level focused models such as the A380, however, Intel can definitely find some success here. – It will, however, depend on them being both 'good enough' for gaming, as well as affordable. Two big questions we're still yet to get a particularly firm answer on. We will though keep you posted!
Oh, and if you want to check this GUNNIR A380 Photon OC out for yourself, you can visit the official (and very Chinese) website via the link here!
What do you think? – Let us know in the comments!