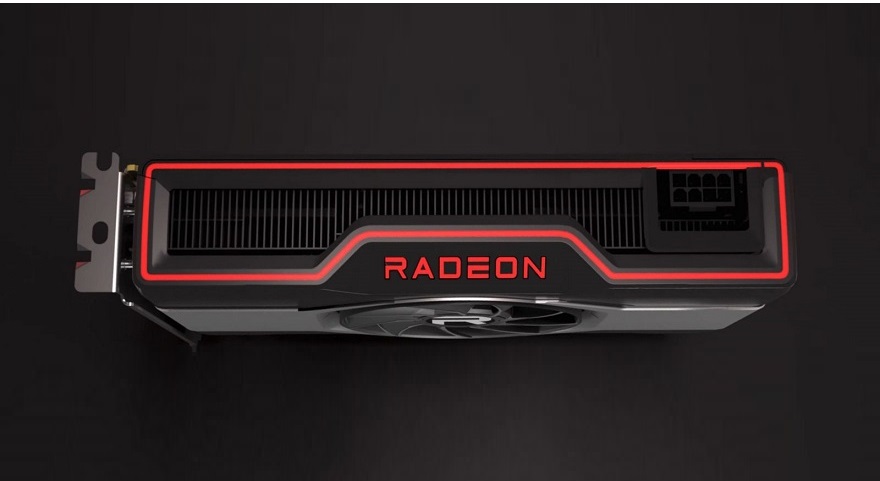 For the last few months, information has consistently appeared online suggesting that the upcoming AMD Radeon 7000 and Nvidia GeForce RTX 4000 series of graphics cards would require significantly more power than their respective prior generations. – With some sources claiming figures in excess of 600W TGP, the bottom line was that it was looking increasingly likely that, for many users, an upgrade to the next-generation of graphics cards may also require a wattage upgrade to their power supply.
Following an update on Seasonic's website, however, an interesting development has been spotted. – As part of their wattage calculation system (a handy tool designed to help users identify a good/suitable PSU for their system configuration) Seasonic has officially added the still unreleased AMD Radeon 7700 XT, 7800 XT, and 7900 XT.
And based on what we can see here, the news (at least for AMD) might actually be good!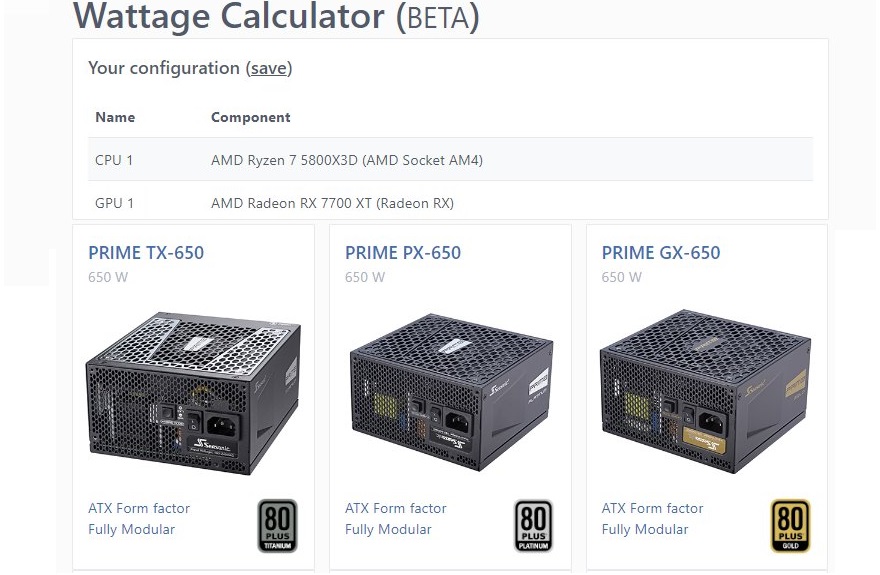 Seasonic Adds AMD Radeon 7000 GPUs to Wattage Calculator!
Playing around with Seasonic's newly updated wattage calculator (and using the AMD 5800X3D as a fairly potent base CPU example), the information presented would seem to confirm that a power supply in the region of 750 watts should be capable of making the transition to Radeon 7000 without too many problems.
Admittedly, it's entirely possible that the data figures supplied by Seasonic here are just placeholders pending formal confirmation. At the same time though, when compared to the current 6000-series, they do seem to suggest that the TGPs (generation on generation) might be increasing by around 50w-100W.
In brief though, and again using the 5800X3D as an example it does seem to suggest the following:
Radeon 7700 XT – 650W power supply minimum
Radeon 7800 XT – 750W power supply minimum
Radeon 7900 XT – 750W power supply minimum (with more than a few overtures pushing towards 850W).
What Do We Think?
On the whole, the information presented here is certainly a lot more optimistic than what recent reports have suggested. Albeit, the vast majority of those leaks/speculation has been entirely orientated towards Nvidia. – I mean, it might sound crazy, but could AMD's Radeon 7000 be significantly more power-efficient than Nvidia's 4000?… Seasonic may think so.
Given that they're both sets of graphics cards are likely to be launched around October this year though, we don't have long to wait before we find out for sure! – Not for the first time though, for those of you with circa 650W-750W power supplies looking to make the move to a next-generation graphics card, this is going to warrant more than the usual amount of attention!
You can, incidentally, check out the wattage calculator via the link here!
What do you think? – Let us know in the comments!