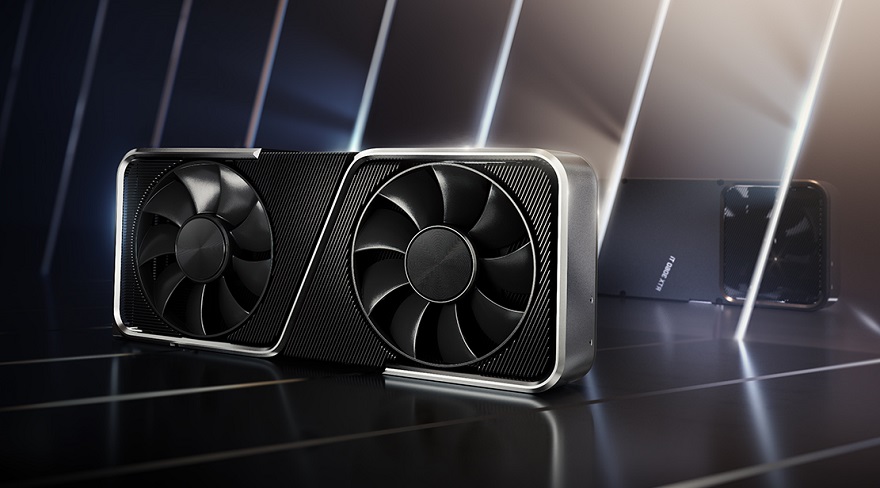 The next entry into NVIDIA's 40 series desktop lineup of GPUs, the RTX 4070 reveal has already had a possible date leaked which was set for April with no exact release day but now a leaker has revealed the possible date we will see a launch for this GPU.
RTX 4070 Release Date
The release date for the new RTX 4070 GPU has possibly been revealed by known leaker hongxing2020 who has previously correctly revealed launch dates for RTX 30 series and previous 40 series cards. Hongxing2020 has claimed that the RTX 4070 is set to launch on April 13th. April 13th is not far off so we don't have to wait much longer to see if this card is a worthwhile buy.
RTX 4070 Specs
From the information shared at VideoCardz the RTX 4070 is expected to be using the same GPU as the 4070 TI, AD104 but features fewer cores. The 4070 is set to feature 5888 Cuda Cores which is 1792 less than the TI variant and a reduced base clock from 2310 to 1920MHz. Not all specs are being reduced as the card will feature the same 12GB of GDDR6x memory across a 192-bit bus as the TI. Of course, the 4070 is also expected to be less power-hungry with a 200W TGP as opposed to the TI's 285W TGP.
We should also note that Jensen Huang, NVIDIA's CEO is set to present at GTC on March 21st, so it is possible we will see a segment confirming this information and possibly information on the 4060 and rest of the 40 series lineup as well.
Are you looking forward to the release of the 4070? Let us know in the comments.