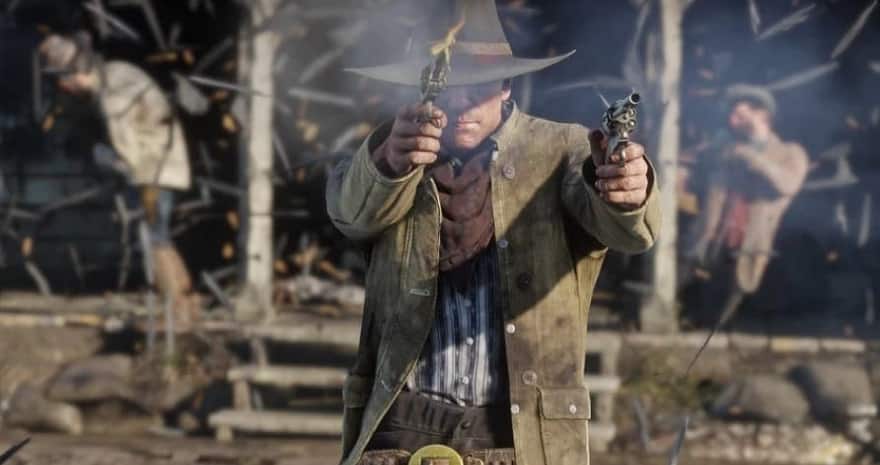 When compared to the continued success and massively popularity of GTA Online, it's hard to deny that Red Dead Online has largely proven to be a huge disappointment for Rockstar Games. In many respects though, its 'failure' has been pretty much entirely of Rockstar's own making.
Ever since it was released (as the multiplayer counterpart to Red Dead Redemption 2) a common complaint from the community was a lack of comparative support and content updates when compared to GTA Online. And, in fairness, it was an entirely legitimate point!
Updates were exceptionally few and far between. It even led to a number of in-game fan protests including masses of players dressing up as a clown and even the invention of a brand new sport (Pigby). On the whole, though, it has always seemed that for reasons unclear, Rockstar never really gave Red Dead Online its full support!
Just in case that point needed to be hammered home though, following a report via Eurogamer, Rockstar Games has confirmed that Red Dead Online will receive no more major updates, and, effectively, new content for it has been 100% completed and concluded!
Rockstar Ends Support for Red Dead Online!
The decision is more than a little shocking for a number of reasons. Predominantly though is in the fact that less than 18 months ago (give or take) Red Dead Online was made available as a stand-alone title meaning you could pay a relatively nominal fee to play it without the need to access it via the full-priced Red Dead Redemption 2.
Overall though, it was a move that not only didn't make any sense but one that completely ignored the colossally huge elephant in the room!
People were not not playing Red Dead Online because they felt they needed a separate point of access from Red Dead Redemption 2 (RDR2 sold exceptionally well!). People didn't play Red Dead Online because it felt like the neglected younger brother of GTA Online. – While GTA Online grew fat off the masses of food (updates) Rockstar Games provided it, Red Dead Online was practically on a starvation diet.
This is not to mention, of course, the fact that when RDO was released, its entire economy was broken with cynical 'pay to win' mechanics as Rockstar clearly hoped that they could turn a monumental buck with seemingly minimal effort. With modern criticism against Blizzard for Diablo Immortal, people seem to forget that RDO was arguably just as bad (if not worse!) when that first landed and it was undoubtedly a major factor in why people, very quickly, moved away from it!
For the lack of a better (and less offensive) metaphor, Red Dead Online was Rockstar Games' red-headed stepchild. They treated it poorly, and even despite the ardent support of its long-suffering (and incredibly loyal) fanbase, Rockstar Games has provided the final insult by confirming that what you see now is, pretty much, all you're ever going to get!
Pigby from r/reddeadredemption
Why?…
As part of the move, Rockstar Games has said that ending support for Red Dead Online will allow them to devote more resources to the development of GTA 6. A title which, only earlier this week, has also seemingly resulted in an RDR1 and GTA IV remaster also getting, if not cancelled, then at least indefinitely delayed.
With rumours suggesting that GTA 6 might now be looking at a 2023/2024 release though, you do start to get the feeling that Rockstar Games, for reasons unclear, feel it necessary to get this long-overdue new instalment out of the door much sooner than originally planned. – For Red Dead Online though, I can only view this as a huge missed opportunity for Rockstar. With the right kind of backing, with a similar level of content updates that GTA Online both saw and continues to see, it could've been great!
Instead, it was always somewhat mildly boring. And for that, I blame no one else but you Rockstar! – More than anything though, I feel most sorry for the fans who stuck with this game for years while basically being treated like crap for not just playing GTA Online instead!
What do you think? – Let us know in the comments!