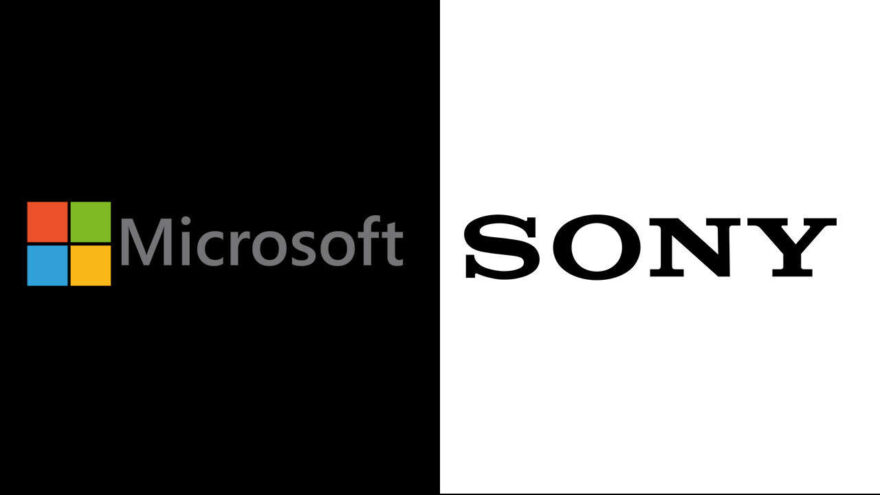 We've regularly said that with it still being less than 2 years since the PS5 and Xbox Series X/S's arrived on the market, it feels a little premature to already be discussing what we could potentially see in their mid-life (9.5-gen) revisions. – We all know that both consoles (similar to the PS4 Pro and Xbox One X) will see an upgraded re-release at some point. In terms of what this would represent though, well, at this point your guess is as good as ours.
Following a report via Videocardz, however, major television manufacturer TCL has dropped a couple of potentially huge indications as to what we can expect. – Firstly, that these revised systems will offer a true 8K capable level of graphical performance, but more so, they might be set to arrive by as early as next year!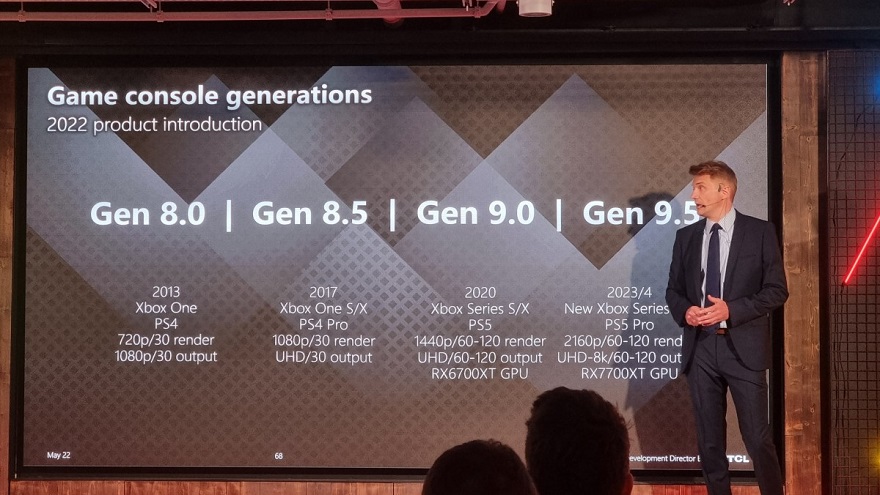 PS5 Pro and Xbox Series X 2(?) – Truly 8K Ready?
For those of you who are already lucky enough to own a PS5 or Xbox Series X, you'll undoubtedly be aware that, officially speaking, the packing does indicate that the existing consoles are 8K ready. In terms of gaming performance, however, it was always somewhat doubtful that (even despite the impressive hardware inside both consoles) either system would be able to truly handle this, gaming-wise, in a smooth and silky manner. – Put simply, I always viewed the '8K Ready' as a clever bit of marketing that more referred to its video output support.
According to TCL, however, the mid-gen revisions for both the PS5 and Xbox Series X may be genuinely able to offer 8K levels of gaming performance. And more so, they anticipate a graphical performance level of something on par with the upcoming Radeon RX 7700 XT. A graphics card which, incidentally, is expected to release around October this year, but hasn't even been speculated upon yet performance-wise.
Given the source of this news, however, it's hard to ignore or dismiss this outright. TCL is a big company. – You know when you often see 'same manufacturer, different brand sticker' in tech products? Well, consider TCL the head honcho manufacturer for televisions.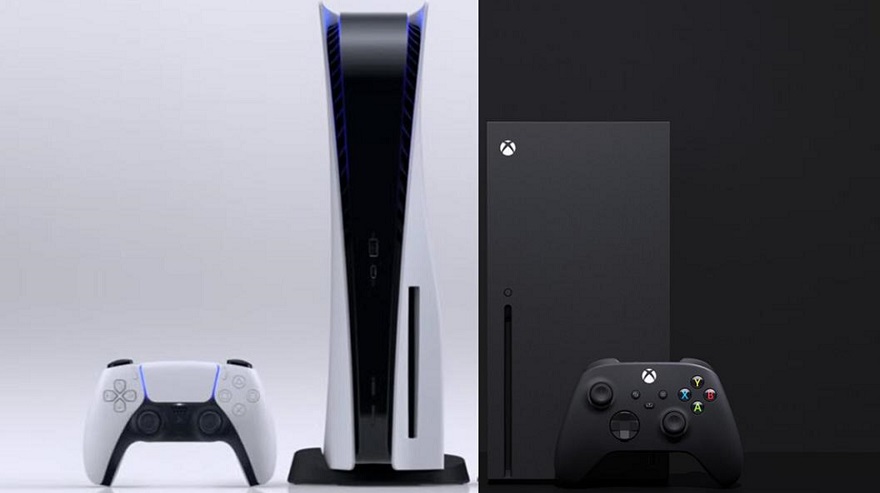 What Do We Think?
While offering actual 8K gaming support will clearly warrant a few big headlines, it's a factor that doesn't come without one hugely significant snagging point. Specifically, 8K televisions currently represent (based on various source averages) less than 0.5% of the current market share. – Yes, admittedly, many claim that by 2025/2026 this figure may be closer to 20% as technology advances, and, ultimately, prices get cheaper.
If one of the big selling points of these new consoles will be true 8K gaming support, however, then it does beg the question, for as amazing as this could be, how many people are actually going to have a television and/or monitor that will support this?… – Especially so considering that, if the source is accurate, that these console revisions might drop before the end of next year?
At best, the market share at that point might be 2-3%. I know damn well that I have no plans to go to 8K at the moment and likely so for the next 5 years!
I mean, call me crazy, but at this point, I think a better 'revision' would be to simply offer better framerates and/or ray tracing support at 4K. Well, that and some actually decently sized storage drives out of the box!
What do you think though? What do you think the mid-life PS5/Xbox Series X revisions should look to bring to the market? – Let us know in the comments!