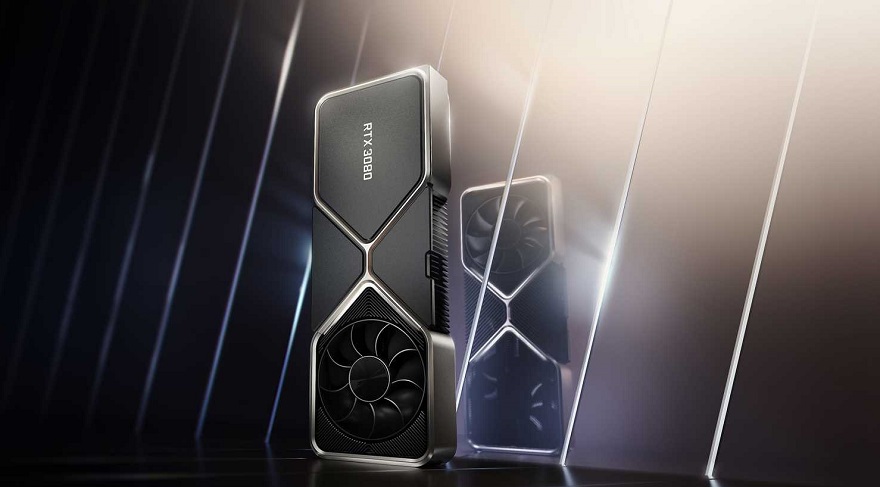 It's no secret that NVIDIA wants to clear out its stock of 30 series cards to make way for the new 40 series cards and is going to many great lengths to do so apart from dropping the prices of course. Now in an interesting move, it seems that NVIDIA has removed its 30-Series founder's edition cards from its webstore.
NVIDIA Has Stopped Selling 30 Series FE Cards
This was originally spotted by the website cowcotland where it was spotted that Nvidia had removed 30 Series FE cards from its webstores in the UK, US, Germany, Spain, France and likely many others as well. This seems bizarre as to sell these cards they have to actually be able to be purchased. As you can see from the below image with the NVIDIA manufacturer filter selected there are only 40 series FE cards shown.
Why Have These Been Removed?
The reasons as to why these cards are no longer available isn't clear but there are a few possible reasons. NVIDIA in wanting to phase out the 30 series has removed their FE cards from the store to shine more light on the 40 series. Doing this doesn't mean that you can't buy 30 series cards anymore as they are still available through retailers and AIB 30 series cards are still available on NVIDIA's website. The other possibility is that NVIDIA has miraculously managed to sell all the 30-series FE cards which could be plausible since those are still priced at the initial MSRP which was very good before everything went to pot.
Final Thoughts
All this really means is that getting an FE 30 series card is no longer possible through NVIDIA's site unless this is a temporary thing to boost 40 series sales. Seeing as we can still purchase 30 series cards from AIB's it's not the end of the 30 series just yet, especially with another 3060 on the way.
What is your opinion on this? Let us know in the comments.