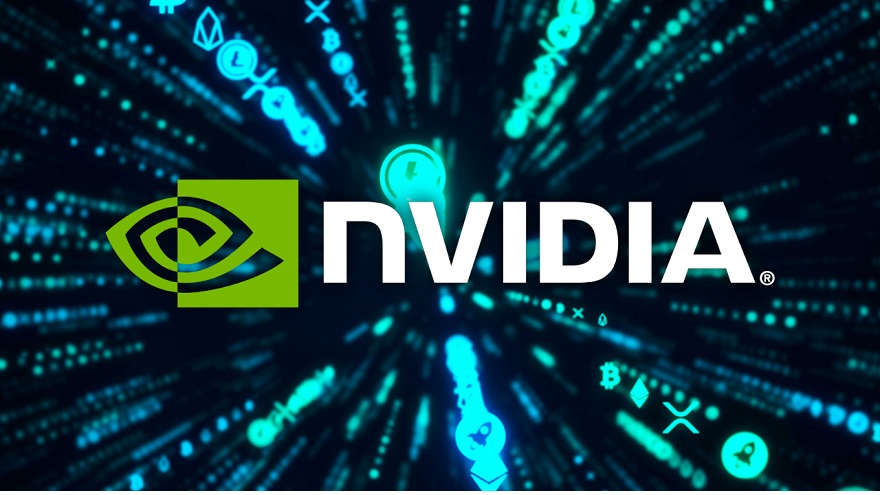 With the launch of Nvidia's 3000-series back in late 2020, we saw a new and somewhat revolutionary reference cooling design utilised on their higher-end GPUs. Rather than a traditional 2 fans on the bottom configuration, Nvidia instead decided to incorporate a push/pull configuration (one on top, one on bottom) that, against a lot of expectations, actually impressed a lot not just in terms of acoustics and cooling performance, but also in aesthetics. – In fact, I'm just going to say now that I hugely prefer Nvidia's own reference models to many of the third-party AIB counterparts.
With many rumours citing that their new high-end 4000 GPUs are going to be rather power-hungry, however, it has already raised questions among many as to whether even this new relatively new design would be good enough to handle the heat. – And following a Twitter post by reliable leak source '@kopite7kimi'm it appears that even Nvidia themselves may be preparing themself for that possibility!
At least, they designed a triple-fan cooler for reference board of AD102. https://t.co/vQb2KnpE4y

— kopite7kimi (@kopite7kimi) June 9, 2022
Nvidia Considers a Triple-Fan Design for its High-End 4000 GPUs?
The news in itself isn't overly surprising as it's already been well speculated that their highest-end models (such as the 4090/4090 Ti) may feature a TGP as high or in excess of 600W. When compared to the current 'max' of 350W seen in the existing 3000-series, therefore, it didn't seem too much of a leap to expect that their existing reference cooling design probably wasn't going to pack the necessary punch.
If Nvidia does go for a triple-fan configuration (as indicated below in the concept image courtesy of Videocardz) this will represent the first time ever that Team Green has gone beyond a two-fan design! – And before you start jumping up and down, this is strictly in the remits of reference PCB models! – These are NOT to be confused either with their own 'Founders Edition' models.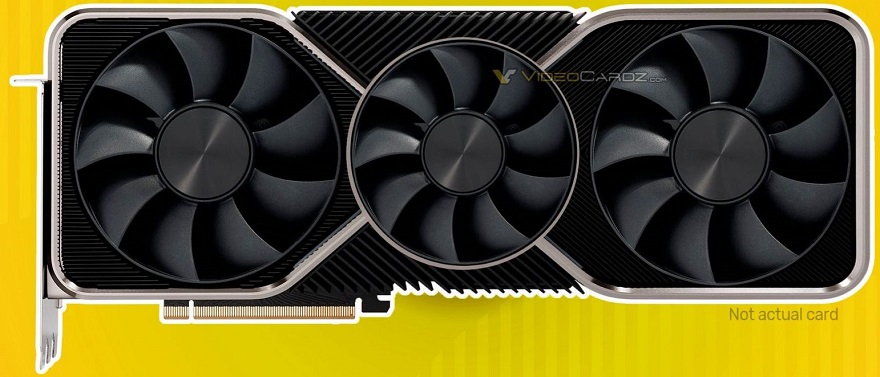 What Do We Think?
More than anything, it does seem increasingly unlikely that Nvidia will be able to retain it's still relatively new push/pull 2-fan configuration for its high-end 4000-series GPUs. Yes, it's entirely possible that it will still be entirely viable from models from the 4060 up to the 4080, in terms of the 4090 and 4090 Ti though? Well, if the rumoured power consumption rumours are proven accurate, they're undoubtedly going to generate a lot of heat and it'll be interesting to see what their reference designs can do to cope with it!
I mean, beyond making the GPU even more insanely fatter than the already chunky 3090 Ti (largely due to the huge heatsink it has), I see no other options available to them other than to introduce a third fan!
What do you think though? – Let us know in the comments!