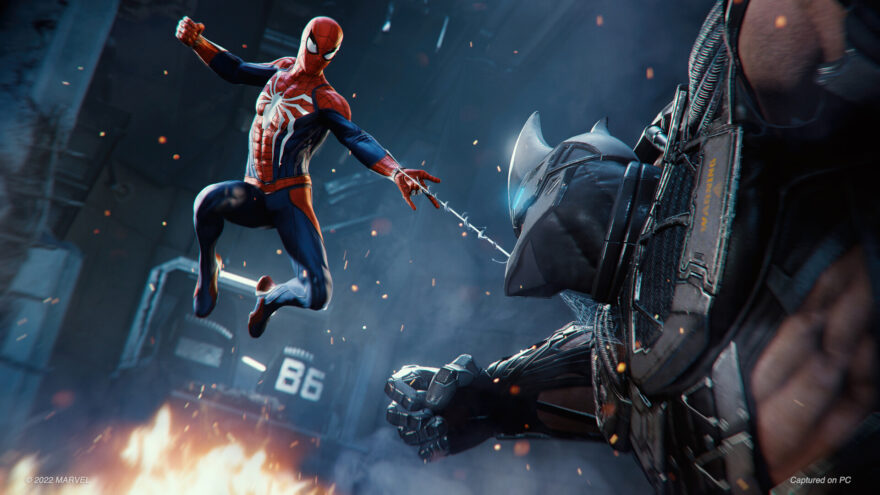 Marvel's Spider-Man Remastered has been a big hit for Insomniac Games and Nixxes Software, with the game still sitting with an overwhelmingly positive review status on Steam and sales are still going strong. With that in mind, there are likely quite a few of you who are either playing it or intending to play it, so you'll want to check out today's latest update and changelog!
Spider-Man
The new update contains various optimisations and fixes, such as an improvement to CPU performance on both Intel Core and AMD Ryzen processors with high physical core counts. This will have a big impact on both AMD Ryzen 7 and Ryzen 9 processors and Intel Core i7 and i9 processors (11th generation and older). The developer said that they have "made specific changes to how the game uses the AMD Ryzen 9 7950X and Ryzen 9 7900X processors, to improve performance on systems with these new CPUs." so hopefully we'll be seeing some benchmarks that reflect this later today.
Furthermore, the patch also includes a change to prevent the game from temporarily freezing while loading textures on certain systems. Nobody likes loading stutters, so smoothing this out is certainly welcome. One thing I do love though is that they said "we apologize for any inconvenience this may have caused." In regard to the freezing issue. If all is fixed, all is forgiven.
Other fixes include adjustments to the buffer overflow, some crashing issues, and stability improvements for the Steam Deck.
Patch Notes
Optimizations for AMD Ryzen and Intel Core CPUs with high core counts.
Addressed an issue that could cause temporary freezes at low frame rates.
Fixed a buffer overflow that could cause crashes for some players on Windows 11.
Improved performance and reduced memory usage on systems with less than 3GB available video memory in combination with more than 8GB system memory.
Fixed a crash that could occur on Steam Deck when changing settings.
False Positive Issue Now Resolved
"Shortly after the launch of this update we temporarily halted the rollout, due to a false positive with Windows Defender for some users. We have resolved the issue and the update is available again. To make sure you have the latest version, please restart Steam. We apologize for any inconvenience this may have caused." – Steam