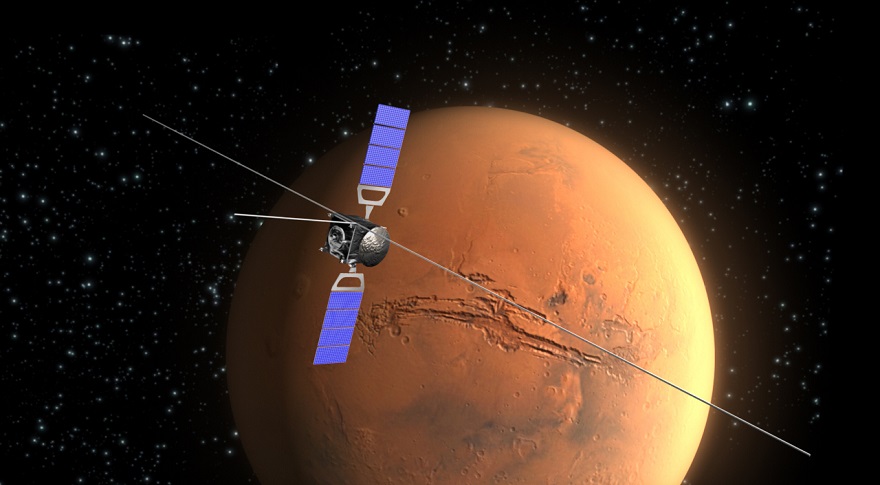 Whatever operating system your PC (or laptop) is currently running, I would hope that it's significantly more modern than Windows 98. When the Mars Express Orbiter launched around 20-years-ago, however, this came just a point where the operating system had just been supplanted by the monumentally successful Windows XP. Alas though, XP didn't come quickly enough and by the time it was blasting off on desktop PCs, the Mars Express Orbiter was already set to blast off from planet Earth (with Windows 98 in tow).
Following a blog post by the European Space Agency (ESA), however, it seems that after over 20 years in operation, they've finally decided to give their Mars Express Orbiter an OS update!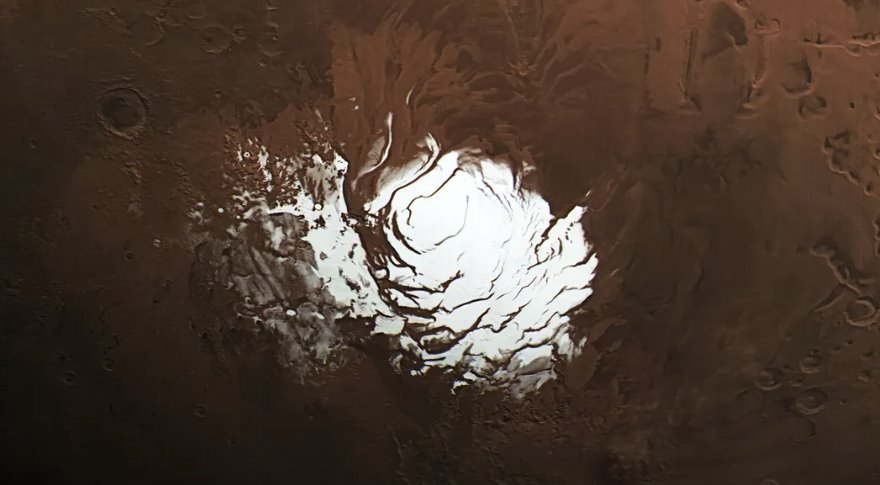 Mars Express Orbiter – Upgrading From Windows 98!
The Mars Express Orbiter has, as the name might've given away, been orbiting Mars for the last 18 or so years. Its main mission has been to perform orbital scans in order to attempt to detect what lies beneath the surface of the planet. An added benefit, however, has been to provide us with amazing images. – If seems, however, that with advances being made in certain software applications, the Windows 98 operating system the Mars Express Orbiter utilises is going to provide some compatibility issues. As such, they've decided to undertake a rather bizarre and clearly quite difficult mission to attempt to give its OS a bit of an upgrade!
"After decades of fruitful science and having gained a good understanding of Mars, we wanted to push the instrument's performance beyond some of the limitations required back when the mission began.

We faced a number of challenges to improve the performance of MARSIS. Not least because the MARSIS software was originally designed over 20 years ago, using a development environment based on Microsoft Windows 98!

By discarding data that we don't need, the new software allows us to switch MARSIS on for five times as long and explore a much larger area with each pass. The new software will help us more quickly and extensively study these regions in high resolution and confirm whether they are home to new sources of water on Mars. It really is like having a brand new instrument on board Mars Express almost 20 years after launch."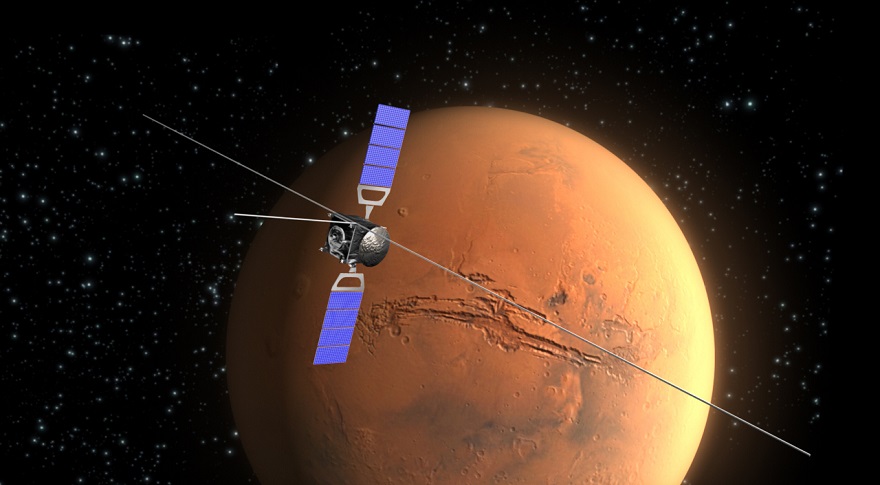 An Unclear Upgrade Path!
At the time of writing, the ESA hasn't said exactly what they plan to upgrade to. Clearly, a jocular suggestion would be Windows 98's actual successor, Windows ME. – We suspect though that whatever replaces Windows 98 will perhaps look to be a bit slimmer and more efficient to allow them (as above) a better allocation of the memory for more extended use of the Orbiter with the intended improved software. And no, the chances of it being Windows 11 seem equally slim! (I doubt it has TPM 2.0 and secure boot enabled!).
On the plus side though, for a few more weeks at least, we can at least take some glee in the fact that a probe floating around Mars still proves to the Universe that Windows 98 existed!
What do you think? – Let us know in the comments!