Earlier this year, in fact, right at the beginning of Summer, information appeared online suggesting that the current-gen LGA 1700 socket platform utilised on the Intel Alder Lake and Raptor Lake processor series was likely only ever going to extend to these two generations. – Intel does, after all, have a habit of changing their sockets with about the same regularity as most people swap their pants. Well, ok, maybe this a bad analogy there as I hope you change your underwear a little more frequently, but you get the idea!
With speculation suggesting a new LGA 1851 socket, however, news on this had become a little quiet over the last few months. – Following a report via Videocardz, however, fresh documentation, reportedly direct from Intel, has confirmed that not only is a new LGA1851 socket on the way, but it will indeed make its debut on their 14th-gen Meteor Lake processor series!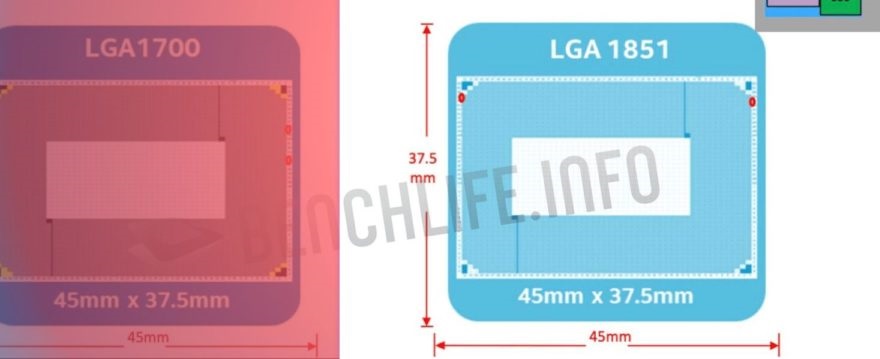 Intel Confirms LGA1851 Socket For Meteor Lake CPUs
The data has all but confirmed that Intel's 14th-gen Meteor Lake processors (now not expected to arrive until early 2024) will indeed be making the transition to a new LGA1851 socket design. Somewhat interestingly, however, while the new design will allow for an additional 151 pins, it doesn't appear that the overall socket size is going to get any larger.
So, on the plus side of things, any coolers compatible with LGA1700 should be good to go for Meteor Lake. Albeit, with their 14th-gen designs expected to sit slightly taller, a new mounting/spacer kit will almost certainly be necessary.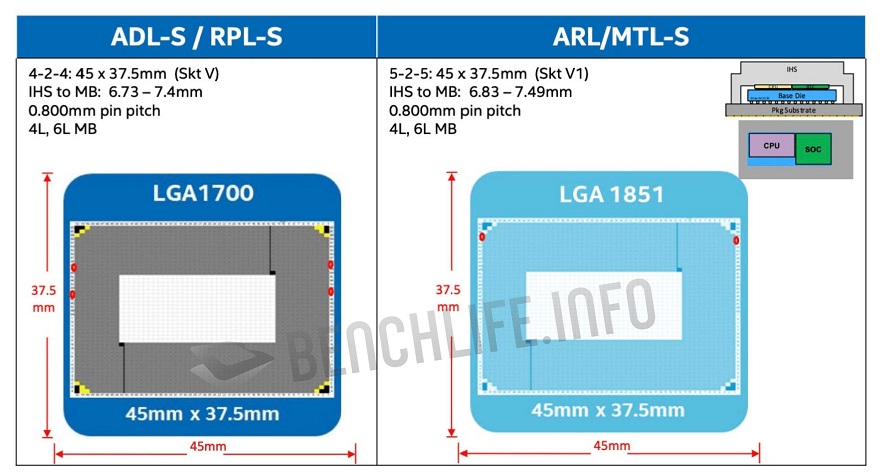 Still Plenty of Life in LGA1700
Given that Intel has only recently released its initial Raptor Lake processors, there is clearly still plenty of life and functionality offered in the LGA1700 socket. More so given that Intel is understood to have delayed Meteor Lake to allow for some late revisions to Raptor Lake in late 2023 (according to the rumour mill at least).
Make no bones about it though, LGA1851 is coming and judging by this info, it does seem that, like LGA1700, Intel does at least plan to keep this going for a couple of generations.
What do you think? – Let us know in the comments!