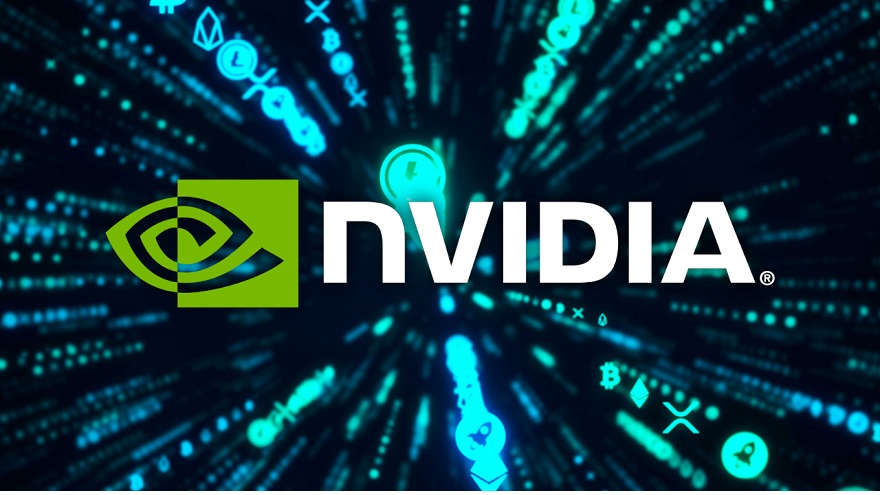 With the Nvidia GeForce RTX 4000 series of graphics cards expected to be launched this September (starting with the 4090 it seems), it's clearly not entirely shocking that, sooner or later, Nvidia would begin to phase out production of their current-gen models in order to help boost manufacturing, stock, and AIB supply for its next-generation models.
With that being said though, with prices finally starting to drop to somewhat reasonable levels, consumer demand for GPUs has been growing. – Following a Twitter post by leak source '@Zed__Wang', however, it is being said that despite the 3080 only seeing its 12GB revision just a few months ago, Nvidia may have already wrapped up production on the graphics card. In other words, one 30XX model may already be, in terms of manufacturing, dead!
nope,only 3080 12G is been stop produced. After the dramatic price drop of 3080Ti, 3080 12G now has the same price as 3080Ti and that's why Nvidia decides to stop sending 3080 12G chips to the AIC.

— MEGAsizeGPU (@Zed__Wang) June 26, 2022
Nvidia GeForce RTX 3080 Ends Production?!
Given how new this revision was (compared to other models in the series), the news that the 3080 may have already ceased production is, at least on the surface, quite shocking. It seems, however, that while production on all other 30XX models still continues, there is a logic as to why Nvidia has specifically chosen to phase out this one particular variant out early.
And in a nutshell? It boils down to comparative cost. With the price of the 3080 Ti dropping quite sharply over the last few months (with demand for models such as the 3070 and 3070 Ti still remaining quite high), Nvidia has a bit of a problem in that the 3080 sits at a rather awkward price/performance point with AIB partner models.
For what a 3080 costs (again from AIB partners), the additional cost for the 3080 Ti isn't that much more. It is, in fact, so relatively negligible (circa $50-$75 in many cases) that Nvidia appears willing to bet that the 3080 is the one GPU they can afford to drop the earliest!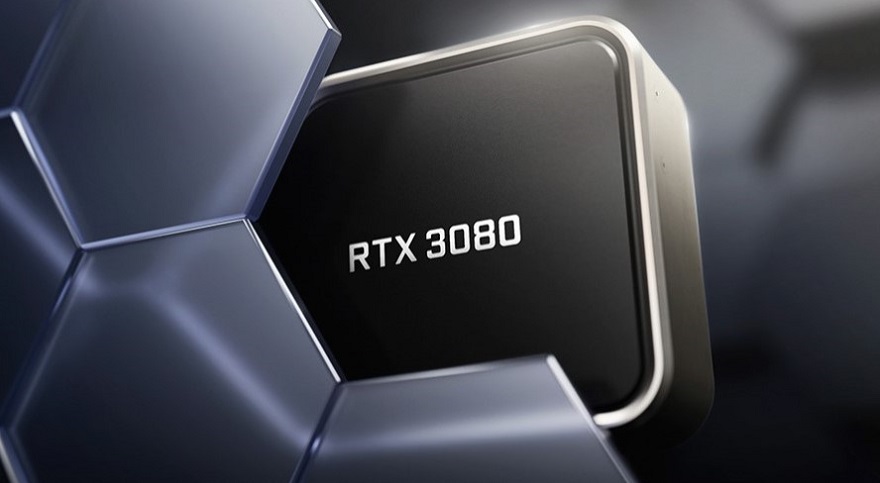 What Do We Think?
Having been keeping one eye on Founders Edition stock drops over the last 2 months, I have noted myself that while 3090, 3080 Ti's and 3070/3070 Ti's have been arriving in fairly regular levels, the 3080 has been notably missing. In fact, the 3080 is about the only high-end Nvidia GPU that you currently can't buy!
The 3060 Ti is, of course, out of stock too, but that's for two key reasons. Firstly, it's an amazingly strong performer, and secondly, it's one of the cheaper current-gen models. – If anything, the 3060 Ti will probably be the last 30XX model to end production!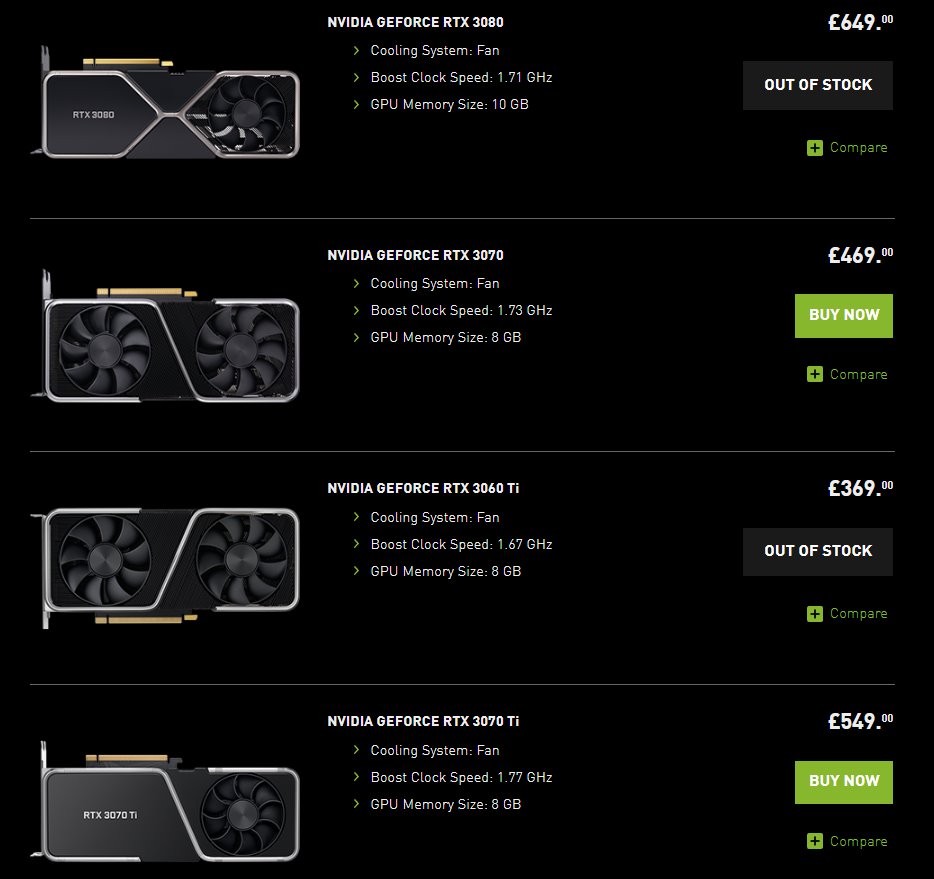 Put simply, although this news has certainly not been confirmed by Nvidia (yet), I'm actually willing to believe that the source here is right on the money! The 3080 appears to be almost certainly out of production with Team Green seemingly happy, in the awkward period we always see leading up to next-generation models, to let the tiers above and below effectively phase it out of the market.
Is the Nvidia 3080 dead though? Well, although I can't guarantee it, based on this leak and everything else I've seen over the last few months… Yes, I'm actually willing to believe that Nvidia has stopped production!
What do you think? – Let us know in the comments!