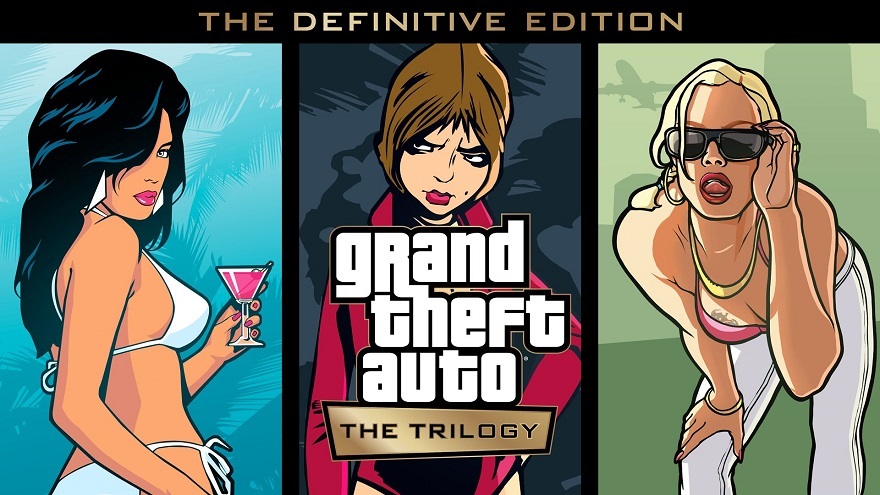 Released in late 2021, I daresay that more than a few of you remember the controversy that surrounded Grand Theft Auto: The Trilogy. – Effectively offering up-to-date versions of the PS2-era titles, you would've thought that such a release basically represented a license to print money for Rockstar Games. There was, however, one pretty notable issue. Namely, the quality of this so-called 'definitive edition' remaster was absolutely dire!
Yes, admittedly, patches have helped improve the overall gameplay experience, but let's be honest, the initial reaction and consumer reception were likely enough to put at least some of you off ever touching this title let alone spending money on it!
Presuming you could be tempted to check this out, however, then pay attention as following a report via Eurogamer, a highly reliable leak source has claimed that Grand Theft Auto: The Trilogy will be heading to the Epic Games Store later this week, and while it's not going to be a 'free' gaming promotion, it will land with a pretty hefty 50% discount!
GTA: Trilogy is Coming to the Epic Games Store?
Now, we should note that at the time of writing this is just a rumour. Presuming it is accurate, however, then the GTA: The Trilogy will officially be available to purchase on the Epic Games Store on January 19th with it also receiving a 50% discount for the first week. – Why is this important though? Well, to date at least, PC gamers have only been able to access it via the truly awful Rockstar Launcher.
Is the Epic Games Store app much better? Not really. But hey, at least you (probably) have an alternative platform now that at least isn't any worse! – I would, however, still likely recommend you hold fire on purchasing this even presuming it does come with a 50% discount. – With it on the EGS, sooner or later (probably circa October/November) this will be made available as one of their free gaming giveaways.
For this one… Yeah, I'm willing to play the waiting game!
What do you think though? – Let us know in the comments!