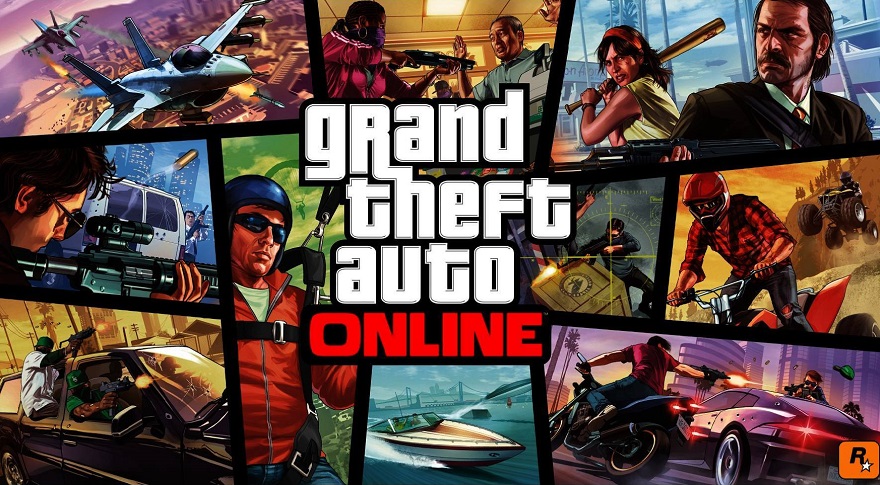 Despite its age, GTA Online still remains an exceptionally popular title among the gaming community. While it has had its problems over the years, however, and particularly so in regards to hackers, Rockstar Games' continued support has typically seen the worse of problems resolved within a fairly prompt manner.
There is, however, a new and major problem within GTA Online that requires the attention of anyone still playing it! – What is it? Well, following masses of reports from the community and new and incredibly disturbing hacking tool has been discovered that can allow malicious players to modify your account basically to the point of destruction.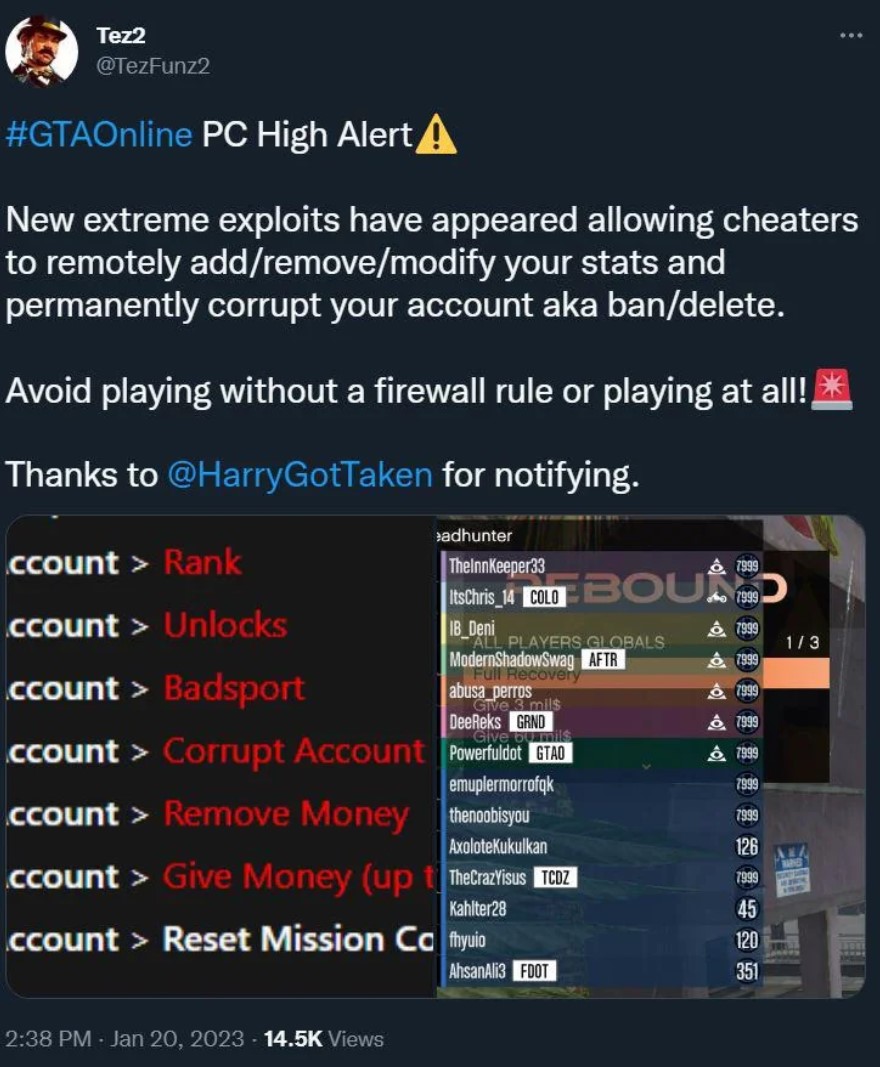 GTA Online Players Warned to Boycott the Title!
We should first note that given the masses of reports in this regard, this is not a rumour. This new hacking tool has been confirmed as being capable of modifying some pretty major and highly-important aspects of your online character. This includes your level, money, sportsmanship rating, what missions/items you have unlocked, and there's even apparently a 'kill' switch which can just completely corrupt your account beyond repair (rendering it unplayable and even seemingly unrecoverable).
Put simply, until this has been fixed, the GTA Online community is strongly recommending people stay away from the title because malicious people are out there deliberately looking to, in blunt terms, screw legitimate players over hard with this!
And I should note, although the PC version is cited in most sources, it would appear that the console release may not be immune to this problem! – Put simply, at the moment at least, this is all all-points warning!
Rockstar Games – Please Fix This?
While you would typically expect that Rockstar Games would step in and fix this problem, there is a major issue in this regard. Namely, they have effectively put GTA Online out to pasture to devote the bulk of its resources to the creation of GTA VI. In a nutshell, GTA Online, for nearly 6 months now, has effectively been left to run feral with little to no control.
The communities concern is that Rockstar Games will not fix this problem. Nor, indeed, ban those people who are maliciously destroying/affecting other people's accounts. – They are, therefore, openly encouraging people to submit 'support tickets' with Rockstar Games with the hope that, if enough people do it, it'll be too big of a community problem for them to ignore.
And, let's be honest, Rockstar Games does tend to love ignoring problems and particularly so its community!
If you do, therefore, want to do your part, click the link here to go to the Rockstar Games support website!
What do you think? – Let us know in the comments!