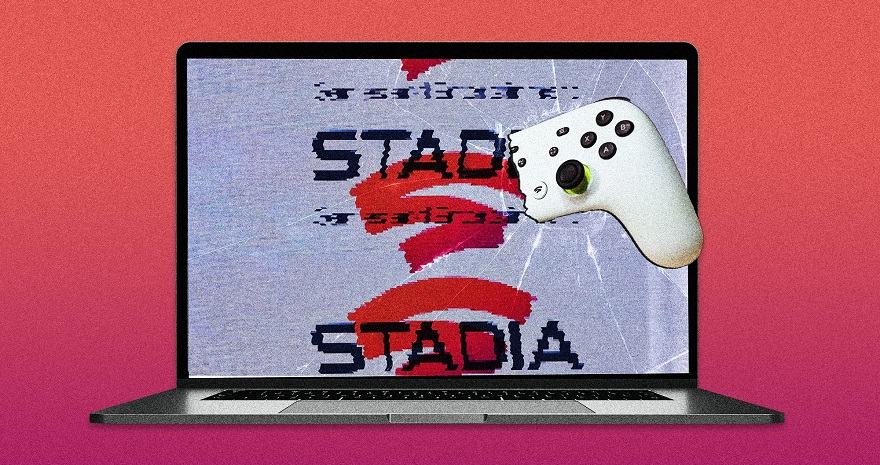 Following a somewhat not entirely unexpected announcement late last year, Google confirmed that its much-beleaguered game streaming platform, Stadia, would officially be shutting down this month. – I would say that they tried and failed, but in truth, Google barely tried at all with this. In the right hands, and with the right management, it could've been a success. Overall though, it's ultimately set to be put on the list of modern gaming failures.
What about those who own the controller though? Would the death of the Stadia also result in this perfectly capable peripheral also being rendered defunct? – Well, following a report via Dualshockers, the answer is no. Google has announced that for those who want it, the Stadia controller can live on!
Google Confirms They'll Unlock Bluetooth on the Stadia Controller
In regards to this matter, a significant portion of Stadia users (specifically those who had the controller) was more than a little upset that it was set to potentially turn into e-waste following the platform's closure. Why? Well, while it does have full Bluetooth capabilities, these have been locked within the design. Put simply, you could only (pretty much) use a Stadia controller for the Stadia service.
As part of an official announcement, however, Google has confirmed that a 'self-serve' tool will be released next week which will allow owners of the controller to fully unlock its Bluetooth capabilities meaning that its functionality should be set to remain viable for pretty much as long as Bluetooth is a thing I guess!
We've also got Bluetooth news: next week we'll be releasing a self-serve tool to enable Bluetooth connections on your Stadia Controller.

We'll share details here on release. pic.twitter.com/6vYomngfmA

— Stadia ☁️🎮 (@GoogleStadia) January 13, 2023
While they haven't yet confirmed exactly what this 'self-serve' tool will represent, my best guess is that it will be either an update via the Stadia software or more likely, a separate tool which can be downloaded (possibly on your smartphone) which connect to the controller and disables the Bluetooth lockout.
The bottom line though is that if you own a Stadia controller and love it, you should be able to keep using it moving forward after applying this fix. And that's great news as the Stadia controller is honestly quite fantastic!
What do you think though? – Let us know in the comments!