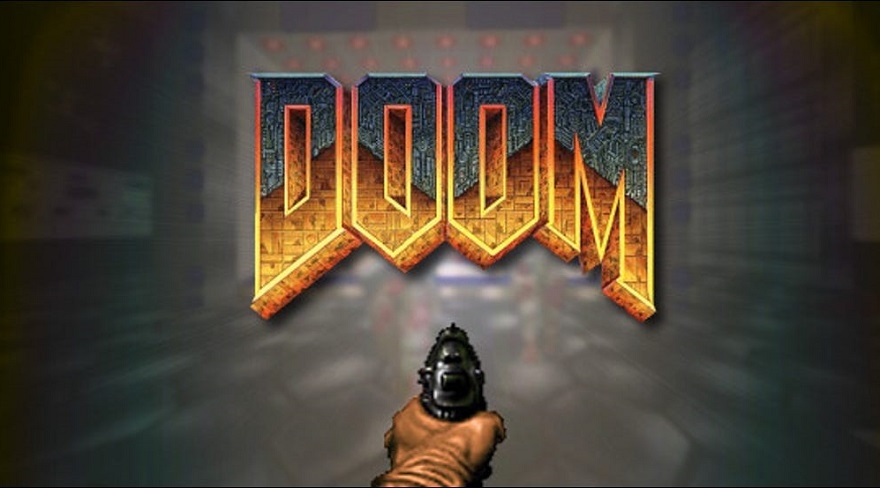 I'm starting to become fairly convinced that, sooner or later, people will find a way to get Doom to run on practically anything even mildly electronic! We've seen it running on calculators, printers, drones, holographic displays, and even smart lamps. Put simply, if it has a computer chip, some memory, and even the most basic of display screens, some people seem almost pathologically required to see if they can get Doom to run on it!
This time around, however, while the technology is probably a little more advanced than some of the things listed above, an image has appeared online suggesting that Doom is (mostly) compatible with the self-service kiosks found in McDonald's restaurants!
yo who tf installed doom on the mcdonalds kiosk 😭 pic.twitter.com/HzxlnjmlRm

— jt 💊 (@yosupjt) June 30, 2022
Doom Now Playable on McDonald's Kiosks
Truth be told, the image above probably raises more questions than it answers. It has no information on the location or exactly how this was achieved. In fact, I'm erring towards this likely being a case of Photoshop magic at work than an actual genuine instance of someone putting Doom on a McDonald's self-service kiosk.
The main issue I have in terms of its authenticity is exactly how this was done. These kiosks don't have any apparent external input ports, and, as such, would seem to require someone on the 'inside' to get this installed. More so though, if a staff member did manage to do this, I highly doubt that they would allow the restaurant to open with this running for all to see. – A late-night closing time picture? Maybe.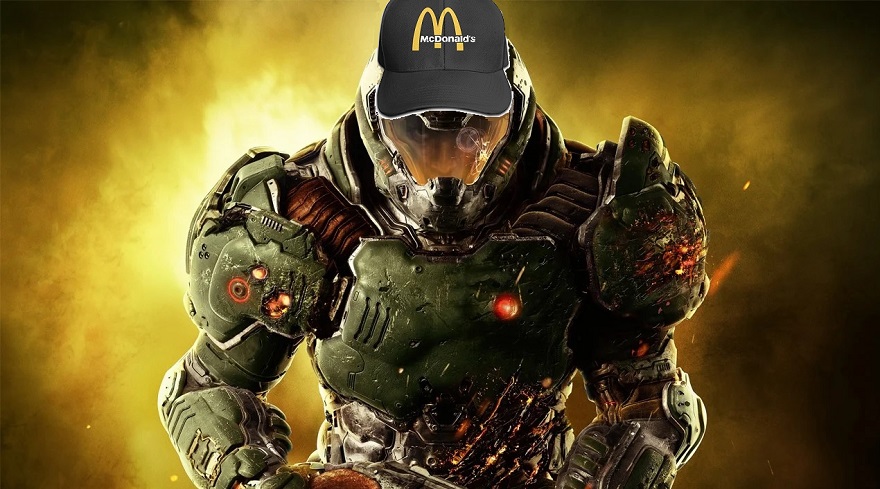 Let's not forget though that while McDonald's might like to put itself across as a happy and warm place, I daresay its management takes a dim view of people messing around with their systems! If this was legitimate, I think we'd have heard from whoever did this by now. And, of course, news of their almost guaranteed dismissal!
Put simply, it might be genuine, but I'm pressing a hard X to doubt here. – I daresay their display kiosks could run Doom, but in terms of this being a legit example… Hmmm…
What do you think? Do you think this is real or, like me, a fake? – Let us know in the comments!