Given that it was released a little over a year ago, I daresay that many of you have probably already played (and replayed several times if you're anything like me) Resident Evil Village. – If you've been sitting on the fence ever since it arrived, however, then we have some potentially excellent news for you! – Capcom has officially launched a new website that allows you to play a full-blown demo of Resident Evil Village. And better still, no downloads are required. Yes, this runs directly from within your browser!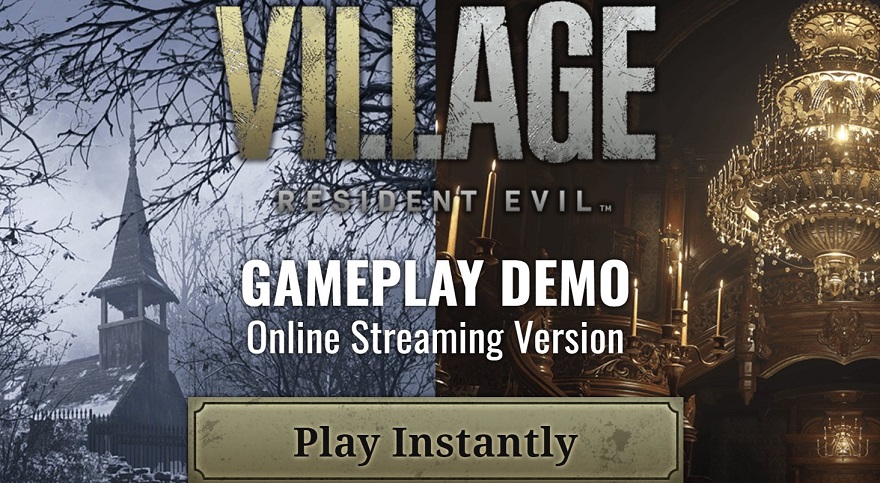 Resident Evil Village – Browser Demo Available
Utilising what is basically the licensable version of Google Stadia (you still remember that's a thing, right?) this new Resident Evil Village demo is entirely playable from within your browser. To play it, all you need is a relatively modern device, with a relatively modern browser. And no, this isn't limited to desktop PCs or laptops, you can even play this on your mobile device (albeit, likely with mixed results).
The only minor caveat is that since this is being stream played, the demand put on your network is quite high. With Capcom recommending a 10 Mbps connection speed minimum, clearly better performance will be offered on better internet. Oh, and for those of you on limited data usage packages, this is probably best avoided.
Worth A Play – But it is Network Data Hungry!
Having played the demo myself for around 20-minutes, I'm honestly surprised at just how well this runs. And remember, this is utilising practically none of my system's hardware, this is just a stream coming through my browser window. – With that being said though after circa 20-30 minutes of gameplay it did gobble up 5.7GB of my network data (I was clearly right to think to check this out!).
Now, since I have unlimited broadband, this isn't (or wasn't) a problem for me. For those of you on limited packages though (either through your home internet or mobile), this demo is probably best avoided. – In fact, the amount of data this did have to utilise does possibly highlight why the Google Stadia hasn't been the monumental success many anticipated it would.
If you do, however, want to try this Resident Evil Village browser demo out for yourself, click on the link here!
What do you think? – Let us know in the comments!