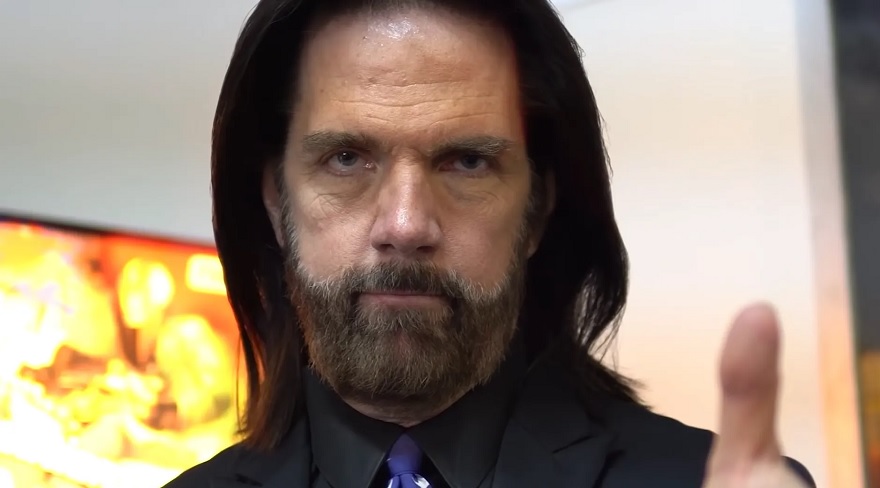 I have a huge amount of both respect and interest in the speedrunning/high-score community. I am in fact, and in a very small way, actually a part of it myself. With that being said though, in terms of outright news, I think it would be fair to say that most of the headlines over the last couple of years have predominantly been taken up by one man. Billy Mitchell.
Now, for the benefit of those of you know don't know him, Billy Mitchell is not to be mistaken for the Eastenders soap opera character. Billy Mitchell the 'gamer' is a widely disliked (and in some cases hated) figure within the speedrunning community. Why? Well, this is predominantly based upon two points.
Firstly, it has been alleged (with a lot of 'compelling new evidence') that a number of the high scores and world records he has claimed over the years were either not legitimate, accurate, or in some cases, were just outright cheated. – Secondly, he has an (allegedly) well-deserved reputation as being a vexatious litigant suing practically anyone who dares to say something derogatory or critical about him!
Even I have some personal experience of this myself as I once received an email, supposedly from a representative of Mr Mitchell, demanding that an article I wrote about him be 'appropriately amended or deleted' lest I face the consequences. – I, incidentally, did neither and have yet to hear from this 'representative' again. Well… So far at least.
And just for a point of clarification, hence why you're probably going to see 'allegedly' used in this rather article rather consistently.
Why is Billy Mitchell back in the news again though? Well, following a video posted by YouTube's speedrunning commentating legend 'Karl Jobst', despite being sued by Billy Mitchell in a case that's still ongoing, he has confirmed that Billy Mitchell has just issued two new lawsuits against him, and, put simply, to continue to fight these, he needs our help!
Billy Mitchell Sues Karl Jobst Again… And then Again!
The first lawsuit issued against Karl Jobst came in 2021 with Billy Mitchell looking to claim $450,000 in defamation damages. However, rather than doing what most have done before when receiving a letter from Mr Mitchell's clearly very busy lawyers, Karl announced that he wasn't just not backing down, but he was going to fight this out to its conclusion. – This would, effectively, make him one of the exceptionally few people who decided to actually put up some kind of challenge to Billy Mitchell's well documented legal action history (For note – Twin Galaxies is currently suing Billy Mitchell).
It was certainly both a bold and brave move! – Too often people backed down after receiving legal threats from Mr Mitchell's lawyers and Karl clearly decided that enough was enough! – And no, this wasn't just a case of personal morals.
It came around the same time as when we got confirmation from Guinness World Records that they were spinelessly reinstating Billy Mitchell's mostly dubious 'titles'. – This was, of course, nothing to do with the fact that Billy Mitchell was suing them. Oh no no no. They'd found 'compelling new evidence' to back his claims up. – 'Compelling new evidence' which, incidentally, I've requested from them no less than 14 times without GWR coming back to me since my initial enquiry.
Put simply, whatever that evidence is, Guinness World Records isn't saying! – It's definitely 100% nothing to do with the fact that Billy Mitchell sued them before and then retracted it the moment he got his records back though. – And this does kind of raise the overall allegations of what Billy Mitchell does in the face of criticism. He (allegedly) consistently attempts to sue people into submission.
Karl isn't going quietly into that good night though!
The importance of Karl fighting this can be surmised very simply. Billy Mitchell is suing Karl Jobst for (in very brief and basic terms) calling him a cheater. What Billy Mitchell has to do to win his case is to prove that he never cheated. That every single disputed record he claimed or held (which is quite a few) was legitimately done. – And although I'm no expert on the subject, and am entirely free to change my opinion on the matter, this doesn't appear to be something which Billy Mitchell can realistically do.
With this in mind, therefore, and given all the evidence and theories provided on the subject, you can clearly see why Karl Jobst wants this to go to trial. In a nutshell, he doesn't think Billy Mitchell will have any chance of providing him wrong which, by proxy, will cement the allegations as a fact established in court. And more so, with this ruling, it'll provide a foundation and something of a precedent which will hopefully put these numerous lawsuits of Billy Mitchell finally to bed!
While you are, of course, free to argue the merits of the initial lawsuit, the two new actions issued against Karl Jobst are nothing short of a joke. Well, I wish they were a joke, but alas, they're very real! – Given their (allegedly) completely frivolous and outright ridiculous nature, however, they only go to highlight the aforementioned allegations that Billy Mitchell is nothing more than a vexatious litigant who uses the courts as a bullying bludgeon attempting to scare off and silence his critics and detractors rather than using it as a means of legitimately attempting to defend his reputation.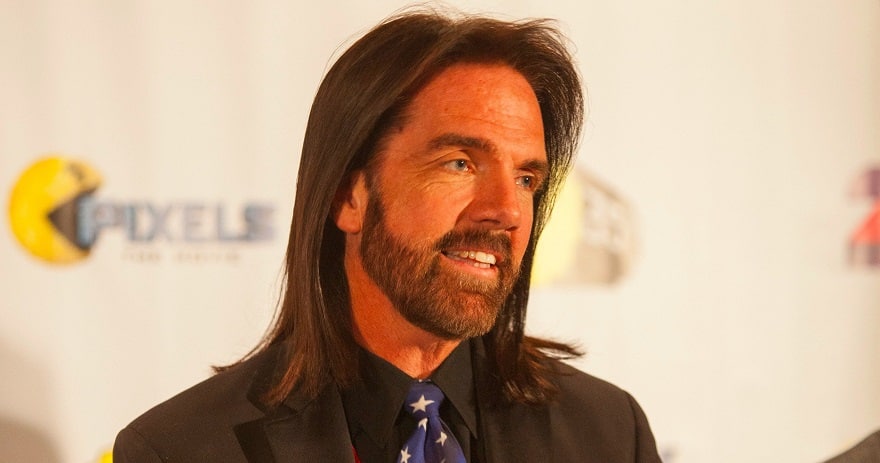 How Can You Help?
It should be noted that, until now, Karl Jobst has never asked his community (or any other) for any direct financial aid in fighting this lawsuit. He only requested that his fans (both new and old) continued to provide their support of his channel (which, incidentally, is filled with masses of excellent speedrunning and predominantly non-Billy-Mitchell-related content).
Despite help from a small number of somewhat disassociated supporters, however, Karl confirmed that his defence has, so far, already cost around $180,000 Australian Dollars. And this is without it even going to trial yet (which means a lot more expense is still undoubtedly set to come).
Had this single lawsuit been the only factor though, it's entirely possible that Karl might've been able to get or cover the funds to take this case to its conclusion. With these two new lawsuits added on top of that, however, it seems pretty clear that Billy Mitchell has (allegedly) attempted his well-reputed legal strongarming technique in order to attempt to financially ruin Karl Jobst before the case can be concluded!
With this in mind, therefore, Karl has asked his community to spare whatever change they can in order to help fund his continued legal battle against Billy Mitchell. – Yes, I daresay that most people won't likely care too much about all this. If you've got this far though, I'm hoping that you might be able to throw some spare money Karl's way! – While he is asking for $200,000, remember that this is Australian dollars which is a notably less valuable currency than in the UK, EU, or USA (no offence to our Australian readers).
Put simply, a £5 or $5 donation isn't far off from being $10 AUS which shows just how quickly this can be achieved. – And at the time of publication, Karl is already nearly half way there clearly highlighting just how strongly the speedrunning community feels about this!
If you do, therefore, want to learn more and maybe offer your own help, you can check the links below:
With times quite hard at the moment for many though, if you can't spare any cash, at least consider dropping Karl a sub on his YouTube channel. He is, by far and away, one of my favourite speedrunning content creators and I'm sure even this small gesture will be gratefully received!
What do you think though? – Let us know in the comments!
NB. Presuming Mr Mitchell or one of his representatives may read this. Firstly, hello. And secondly, please note that any perceived allegations, opinions, or otherwise stated comments about Mr Mitchell (viewed as either positive or negative) which may be deemed as factual should all be presumed to include the terms 'alleged', 'presumed', 'theorised', or otherwise. Should Mr Mitchell (or a confirmed representative) wish to contact the author for comment/s to be added in response, this will be done.