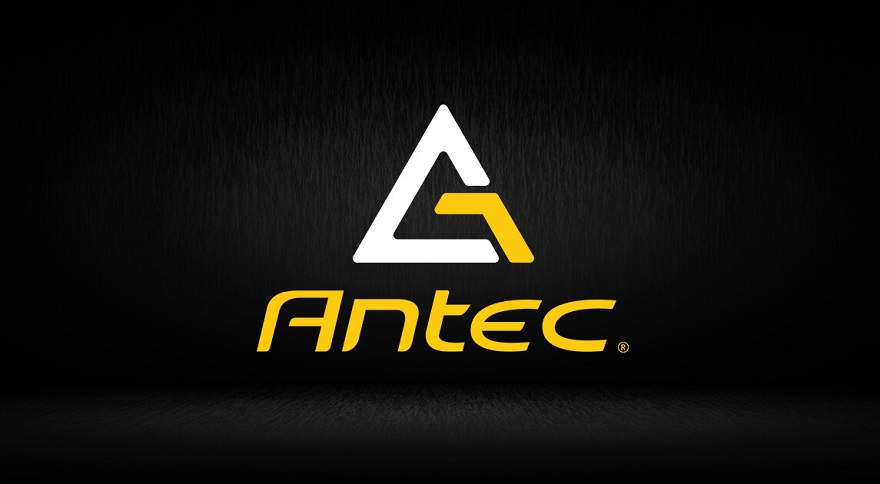 Antec has announced the launch of its latest full-tower e-ATX Gaming Chassis: Cannon. Combined with the technological aesthetics and a unique case structure design, the new Antec Cannon is an aluminium alloy-made open-air gaming case well equipped with high compatibility and layout for high-end PC components. The Cannon full-tower measures 604 x 261 x 481 mm (DxWxH) and will easily meet every PC-DIY user's need as far as styling, functions, and uniqueness are concerned.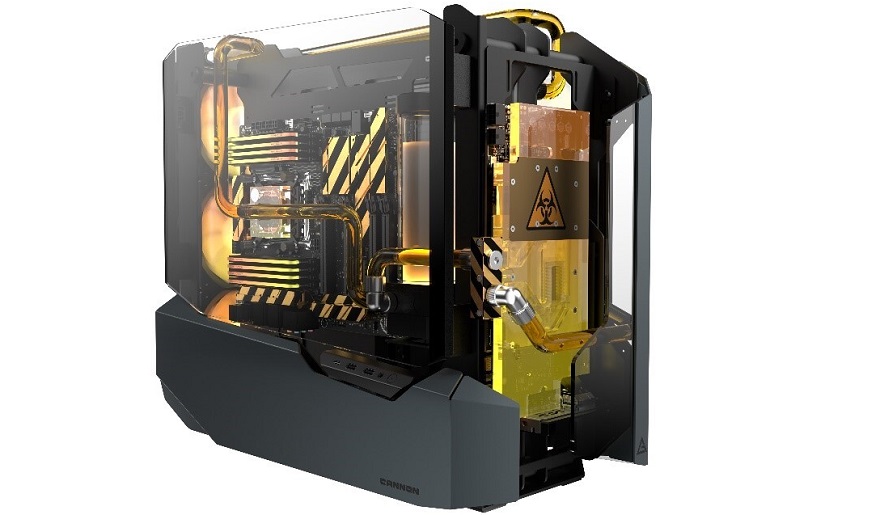 Antec Cannon E-ATX Chassis
The Antec Cannon has space for two separate individual liquid cooling loops which can be installed at the same time. This layout provides an extra-high standard of cooling for the GPU and CPU. The diversified configurations provide many options for high-end PC-DIY users to enjoy their creativity.
There are even two possible GPU mounts.
Graphics card at the front: The front graphics card bracket can be raised or lowered according to the GPU display
The bracket outside the front can be moved up or down
Graphics card on the left side
Both Brackets included: Install the graphics card here or mount the water pump
The Antec Cannon features well-processed panel edges and snap-inside panels, all aluminium alloy made and CNC-cut craftsmanship. It supports up to 3 x 360 mm radiators simultaneously. For advanced PC-DIY users, the maximum is four radiators:
Front: 120/240/360 mm (Thickness ≤ 45 mm)
Side:120/240/360 mm (Thickness ≤ 60 mm)
Rear: 120/140/240/280/360/420 mm (Thickness ≤ 45 mm)
With highly flexible storage options, there are four potential 2.5″ SSD & 3.5″ HDD storage positions:
One 2.5″ SSD & one 3.5″ HDD brackets are included
One 2.5″ SSD (The 2.5 SSD Bracket can support 2x SSDs)
One 3.5″ HDD
This unique powerhouse accommodates PSUs with a length of up to 270 mm length. Silicone cushions prevent you from scratching the case or the PSU. The chassis supports e-ATX, ATX, micro-ATX and Mini-ITX motherboards and is compatible with high-end GPUs such as ASUS STRIX 3090 or the MSI 3090 SUPRIM X. In terms of fan support, there is space for three 120 mm fans in the front, six 120 mm fans on the side as well as three 120 / 140 mm fans in the rear of the case. To create a tidy appearance, the space for cable management is well-designed in the centre and bottom of the case. A PCI-E 4.0 Riser Cable included. The GPU can be perfectly mounted, whether you put it in the front or at the side.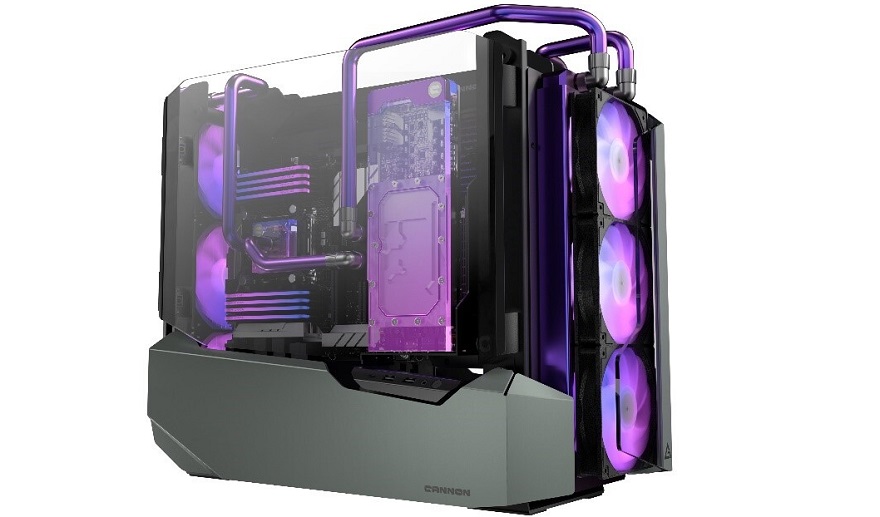 Specifications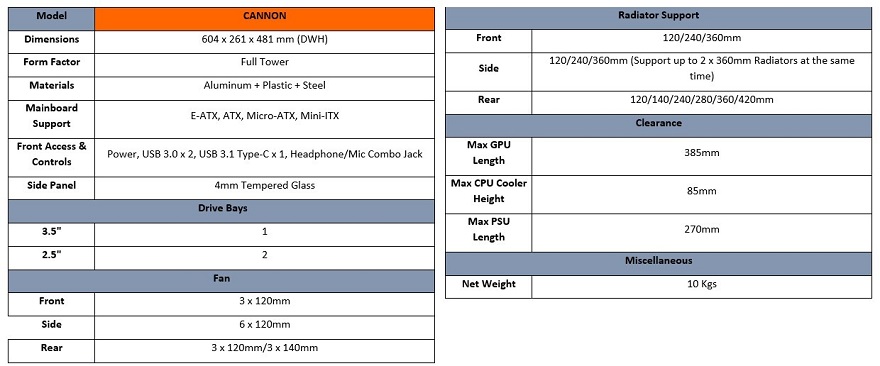 Price & Availability
Available to purchase now, Antec has confirmed that the Cannon will be hitting retailers with a suggested manufacturer's price of $479.99. – If you do, therefore, want to learn more, you can check out the official product website via the link here!
What do you think? – Let us know in the comments!