After months of both waiting and masses and masses of speculation, they're finally here (sort of). – Yes AMD has formally confirmed the launch of its new Radeon 7900 series of graphics cards as part of their 'Together We Advance' showcase presentation.
If you didn't bother to actually watch the live stream though, then firstly let us make it clear that we don't blame you in the slightest as it was on for nearly an hour and quite late in the evening (UK time). – I'm paid to do this so I was kind of over a barrel to watch it!
If you didn't catch it though, don't worry because we've picked out all the juicy bits to give you some nice solid TLDW (too long didn't watch) bite-size chunks of AMD graphics card goodness!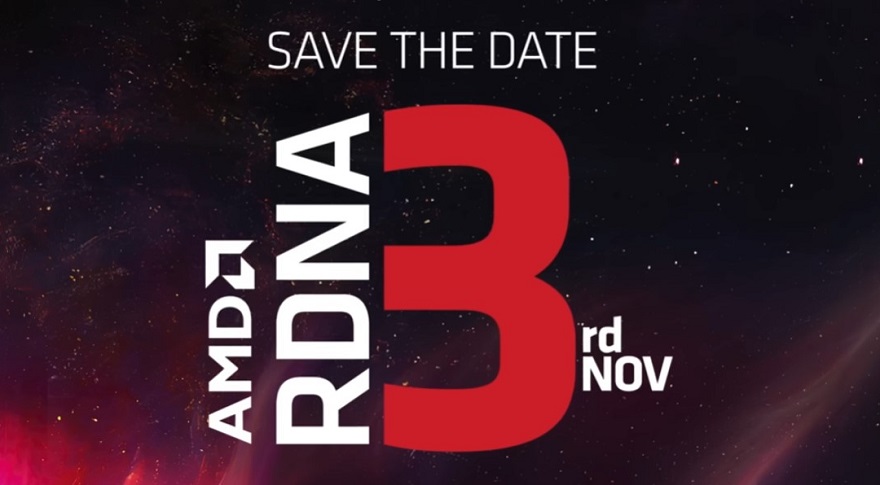 AMD Radeon 7000 is Here!
Kicking the event off, I have to admit to raising more than a little wry smile that Dr. Lisa Su said that the Ryzen 7000 series had gotten off to a great start. Even despite the fact that their recent official Q3 financial call said quite the opposite. – With this in mind though, given the transitional cost of not just a new CPU, but also a new motherboard and RAM… AMD had to be positive about this to the public I guess.
So, what about the graphics cards? Well, AMD has formally confirmed the launch of both the 7900 XT and 7900 XTX. Yep, all the rumours we'd seen over the last week were proven to be entirely true. – Alas, no lower tier GPUs were announced, but you've got to start somewhere!
Price & Release Date!
So, unlike AMD (who kept us waiting nearly an hour until they revealed the price and release date), we're not going to keep you waiting and are just going to get straight into it.
The AMD Radeon 7900 XT and 7900 XTX will both release on December 13th for a price of $899 and $999 respectively. – So, a huge win for AMD already given that all Nvidia currently has is the $1,599 4090 and soon to be released 4080 at $1,199. – AMD isn't just undercutting Nvidia, they're going for the jugular!
It should also be noted that although AMD didn't give us a particularly good up-close look at the GPUs (yet), in terms of aesthetics, the reference models showcased look absolutely fantastic. – And yes, they are 100% retaining the VGA power socket so no need for any adaptors (even AMD made mention of this again firing shots at Nvidia over the recent 12VHPWR controversy).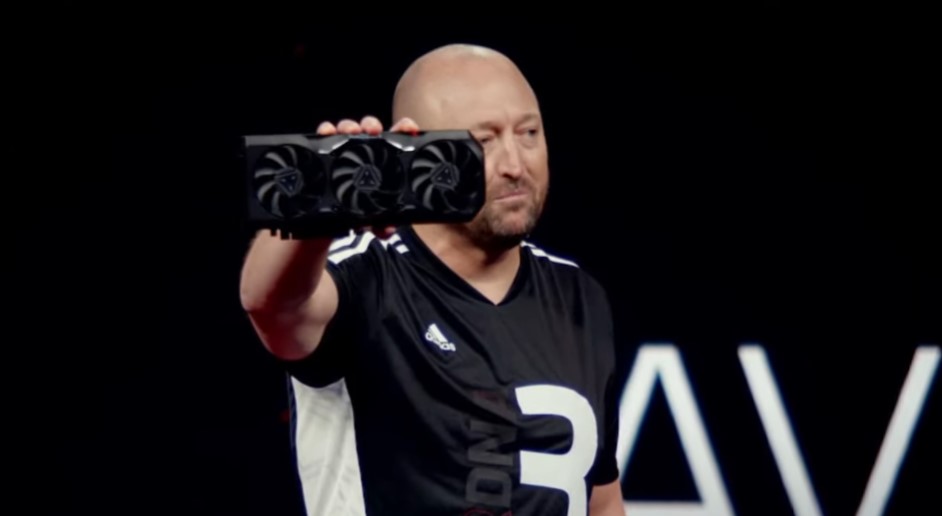 In terms of the key specifications, everything is pretty much exactly as seen in rumours over the last few weeks. This includes, just because I think its a key point worth pointing out, that the Radeon 7000 series (as a whole) is almost certainly not going to be utilising GDDR6X memory. Overall though, the figures still look more than a little impressive.
7900 XTX
96 CUs
2.3GHz clock speed
24GB of 384-bit GDDR6 memory
Display Port 2.1 support (more on this shortly)
355W TBP
And this all basically adds up to a level of performance, according to AMD, which is 1.7X faster than the current 6950X flagship!
7900 XT
84 CUs
2GHz clock speed
20GB of 320-bit GDDR6 memory
Display Port 2.1 support (more on this shortly)
300W TBP
Efficiency
If there was one word AMD mentioned more than others during the presentation, then it was undoubtedly efficiency. I think, in fact, they covered the topic at least 20 times! – Put simply though, AMD is really trying to hammer the point home that against Nvidia (reading between the lines somewhat), their new 7900 series GPUs will offer consumers significantly better performance-per-watt.
And for us consumers, efficiency is good. Better efficiency means a GPU has been better optimised to its technology and components meaning that it doesn't need to gobble up ridiculous amounts of power to produce the best levels of performance.
One of the more interesting technical aspects AMD discussed is the RDNA3 architecture. – In very basic terms, AMD has looked to transition a number of previously CPU focused performance optimisations into their new Radeon 7000 graphics card series. A key feature of this is a totally separate GCD and MCD chipset design which allows tasks to be better optimised, allocated, and priorised for overall gaming performance.
And in terms of bandwidth, well… There's going to be no bottlenecking here as AMD said that the chipsets have a bandwidth of 5.3Gbps.
DisplayPort 2.1 Support – eSports is on the Agenda!
Although seeing the graphics cards (and their release date and price) was undoubtedly the biggest major key reveal, AMD also confirmed that their Radeon 7000 series would offer full DisplayPort 2.1 compatibility.
And let be hammer this point home, this is something that even Nvidia's 40XX series doesn't have!
What does this mean though? Well, the new upcoming cabling standard allows for a massively higher bandwidth than any current system meaning that ultra-high framerates can be displayed on compatible monitors. And speaking of monitors, although displays with DP 2.1 support will not be released until early 2023, this is a huge game changer for AMD Radeon 7000 graphics card owners.
And, let's be blunt, while we all love high frame rates, AMD is definitely taking a big swing at the eSports/competitive gaming market here where better display performance can make some huge differences in decision making and overall response times!
Other Interesting Announcements
To avoid making your reading this taking about the same time as just watching the video itself (which, I'll say now, did get a little boring towards the latter half), I'm just going to give the rest of the key announcements in some nice quick bullet points:
FSR 3.0 is coming in early 2023 – AMD's newly improved alternative to Nvidia DLSS
Ray Tracing performance should be improved by around 1.5X that seen on the Radeon 6000 series
216 gaming titles will offer full AMD FSR support within the next 12-16 months
Partnerships were confirmed with Ubisoft's brand new 'Snowdrop Engine' meaning their upcoming gaming titles (and anything else using this engine) should perform best on AMD graphics cards
AMD also confirmed a partnership with UE5 (Unreal Engine 5) for enhanced performance
Overall Thoughts?
It's hard to deny that following the launch of Nvidia's notably expensive 4090 and 4080 graphics cards, Team Green left the doors open for AMD to come in a steal all the metaphorical thunder. – And boy did that do just that! – AMD didn't peak through the door, they kicked the damn thing off its hinges!
Of course, the standout news is that their 7900 series GPUs are going to massively undercut Nvidia's current offerings, and although AMD didn't offer us any comparative performance benchmarks, who cares at this moment? AMD's top-spec GPUs are (just about) actually affordable! – And better still, if this is what their top-of-the-line models cost, then it only spells even better news for their lower-tier offerings!
Put simply, AMD scores a 10 out of 10 from me. And, quite frankly, I think my next GPU update is going to probably be one of these cards!
What do you think? – Let us know in the comments!