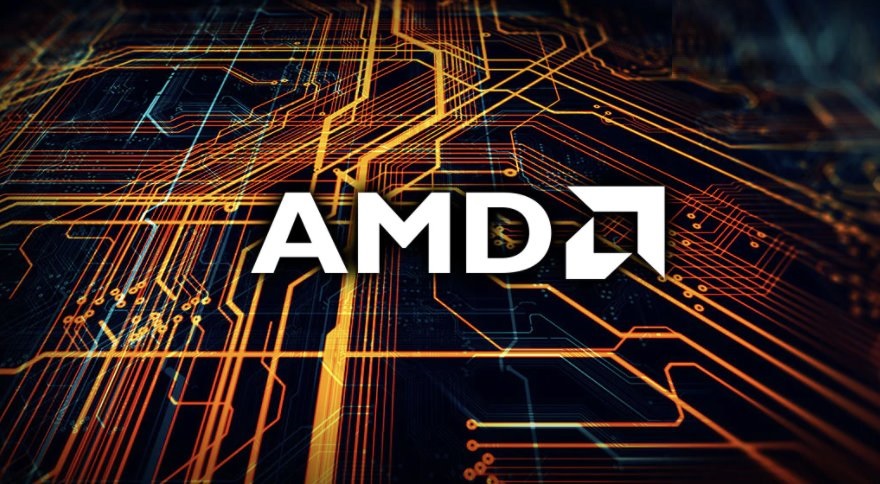 We have to admit that in the grand scheme of things, we didn't expect much to be officially revealed during AMD's Financial Analyst Day. Such events, after all, usually just mostly talk about profits and their overall expectations for the future.
While we did, of course, expect something to be mentioned about the upcoming release of Ryzen 7000 though, it seems that AMD did have a surprise for us after all. Namely, they have confirmed that their Zen 5 Ryzen 8000 desktop processors are on track for a 2024 release date!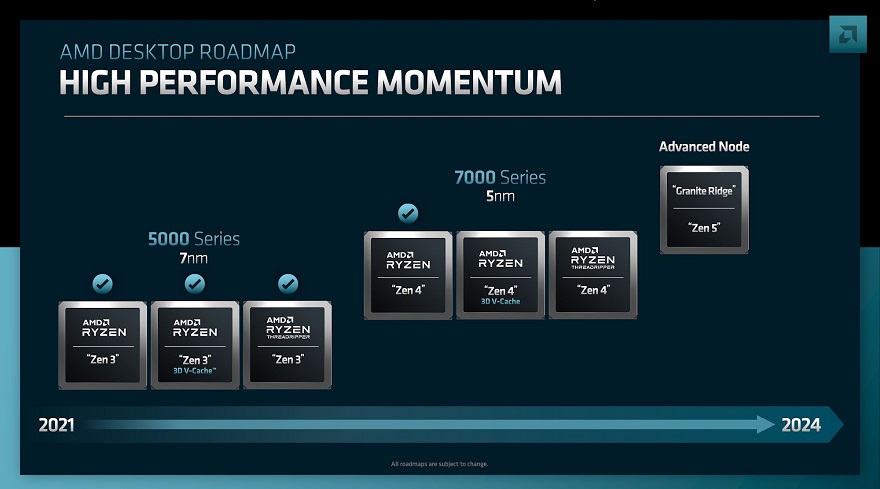 AMD Confirm Ryzen 8000 Processors for 2024
Now admittedly, we all pretty much know that Ryzen 8000 was likely set to arrive in 2024. Ever since the platform's debut in 2017, AMD has (generally speaking) always released its next generation of CPUs on an annual basis. With this information, however, this is the first time that AMD has categorically confirmed that, all going well, Ryzen 8000 will be set for release in 2024.
So, with this in mind, what do we know about it? Well, we know that it'll be transitioning to a new Zen 5 architecture, and more so, it currently has the code name 'Granite Ridge'. And it doesn't end there as AMD has also confirmed its Ryzen 8000 APUs under the 'Strix Point' name which will feature a transition to an integrated RDNA 3+ graphics architecture.
All in all, this is looking like very good stuff. What about Ryzen 7000 though?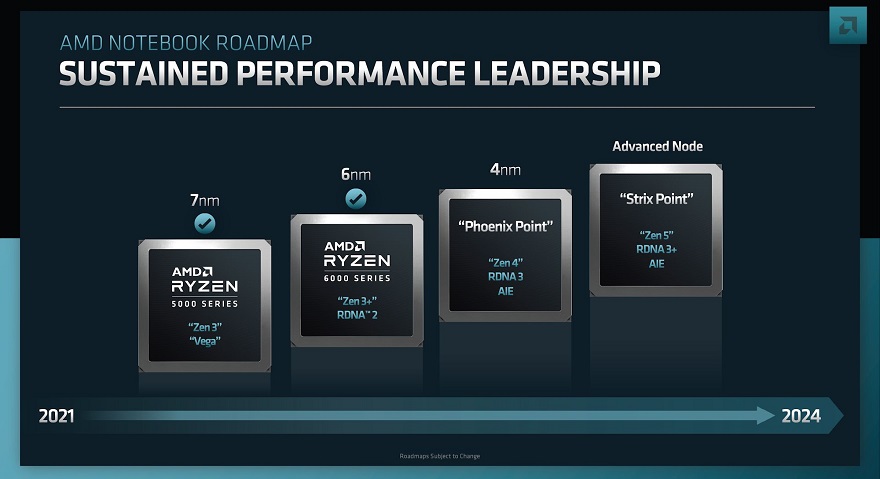 Ryzen 7000? CPUs and 3D V-Cache
Based on the roadmap, the information would seem to confirm that in terms of generic desktop processors, the Ryzen 7000 series is likely going to split into two halves. One standard, and the other featuring their new 3D V-cache technology which, as you may recall, made its debut with the 5800X3D earlier this year.
So, overall, the future is looking exceptionally interesting for Ryzen, and particularly so as we edge closer and closer to the release of Ryzen 7000 which, at the time of writing, is looking likely to arrive around September/October. – With Ryzen 8000, however, things could definitely be taking a big swing at quite possibly one of the biggest performance leaps we've ever seen in a Ryzen generation!
What do you think? – Let us know in the comments!