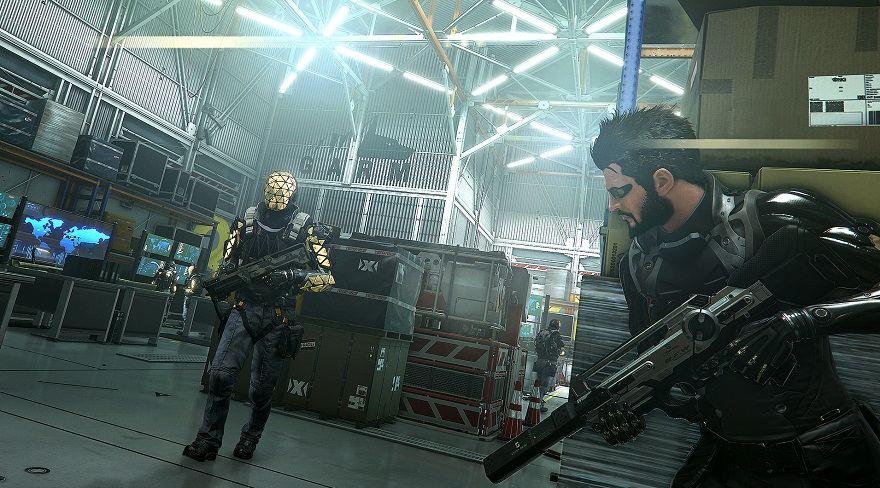 While Deus Ex is undoubtedly a very popular gaming franchise, in many respects, it really shouldn't be in the grand scheme of things. While the original title, released in 2000, was undoubtedly one of the most iconic games ever created, the sequels it has (intermittently) spawned over the years have mostly been a mixed bag when it comes to both critical and gamer reception.
Just for example, I thought that Human Revolutions was a mostly decent game except for its ridiculously lacklustre boss fights (which was later confirmed to be due to them having to get outsourced to complete development on time). And in regards to Mankind Divided… Ehh, it was ok, but just mostly seemed to be a pale replication of Human Revolutions.
With it being over 6 years since the last release, however, following a report via Destructoid, sources are claiming that Eidos Montreal has started work on a brand new title in the Deus Ex franchise. And this time around, things could actually be set to get a LOT better!
There's A New Deus Ex in Development?
Now, before you get too excited, the source has claimed that this new Deus Ex title is in the incredibly early stages of development. As such, even on the most optimistic terms, we shouldn't expect any formal confirmation of it from Eidos under next year with a release date seemingly likely for sometime around 2024 (at the earliest).
The key point though is that with Eidos Montreal having escaped the rather terse and negatively time-constraining clutches of Square Enix, this Deus Ex may finally be given the opportunity to develop more organically, and, well… Have a better chance of actually doing something to impress us rather than the last two titles which clearly had a deadline to meet and were chopped to pieces to do so!
Personally, I'd almost be tempted to do something similar to the recent Halloween film reboot trilogy and just retcon the entire franchise back to this new title acting as a 'true' sequel to the original. What do you think though? What would you like to see from a new Deus Ex? – Let us know in the comments!